SALE: 3% off everything*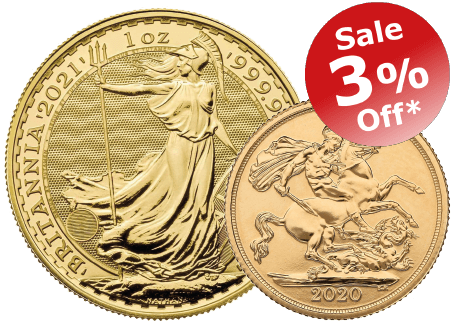 Prices cut on thousands of products. All orders include free insured delivery.
Shop Gold Coins
How To Buy Gold
The ultimate guide to investing in Gold

Read Investment Guide
Quarter Noble
---
The Quarter Noble is a collectable gold coin produced in Britain between 1344 and 1470. The coin weighs around 1.89 grams and was worth 20 pence, 5 Groats, or 1 Shilling & 2 Groats.
Nobles are one of the oldest coin varieties produced in England and were the first to be mass produced. Full size coins were soon followed by half and quarter sizes.
---
Find out more about us with an information pack sent direct to you through the post.