SALE: 3% off everything*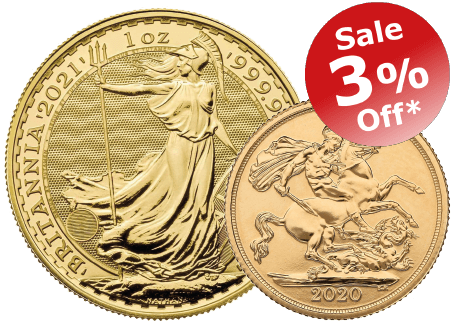 Prices cut on thousands of products. All orders include free insured delivery.
Shop Gold Coins
How To Buy Gold
The ultimate guide to investing in Gold

Read Investment Guide
Third Guinea
---
The Third Guinea was produced exclusively during the reign of King George III. As the name suggests, it was worth a third of a Guinea, with a value of seven shillings.
---
---
Introduced in 1797, a total of £315,000 worth of coins were authorised for production. The Third Guinea was produced every year until 1813, with the exception of 1805, 1807 and 1812. The coin weighed approximately 2.8 grams, and was 17 mm in diameter with a milled edge.
Find out more about us with an information pack sent direct to you through the post.