SALE: 3% off everything*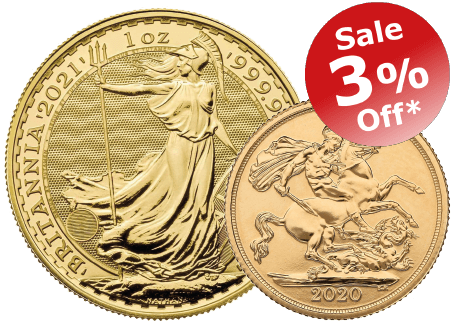 Prices cut on thousands of products. All orders include free insured delivery.
Shop Gold Coins
How To Buy Gold
The ultimate guide to investing in Gold

Read Investment Guide
Unite Gold Coins
---
The Unite gold coin is the second oldest Pound coin in English currency. It was named by James I in honour of his attempts to unify England and Scotland and followed the English Sovereign, before being replaced in later years by the Laurel.
Customers can call our helpful Support Team on 0121 634 8060 or email us at [email protected] for more information on our numismatic coins or help ordering our collectable coins.
---
The Unite had a value of 20 Shillings like the Sovereign before it, and was produced shortly after the introduction of Noble coins. An increase in the price of gold during King James I's reign bumped the coin's value up to 22 Shillings, but this fell back to 20 Shillings when the Laurel replaced it.
Find out more about us with an information pack sent direct to you through the post.