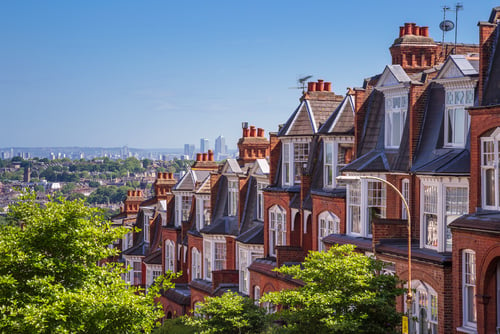 Property website Zoopla reported this week that house prices were on average down by over £25,000 nationally, with parts of London seeing asking prices drop anywhere between £50,000 and £150,000.
A slowdown is not uncommon at this time of year, but house prices are dropping at a sharper rate due to rising inflation and low wage growth – with the UK ranked joint lowest for wage growth in Europe – which means finding the funds for a deposit is harder than ever.
With the government pushing through new housing projects, many prospective buyers are biding their time and waiting for a fairer deal; sticking with rent agreements in the meantime rather than stepping on to the housing ladder.
Advice from financial experts meant investors opted for property over precious metals in recent years because of the demand for homes and the limited supply, which in turn drove a rapid rise in house prices. Demand is still high, but affordability is a huge problem which then leaves property owners with a problem: do you retain your property assets and work hard as a landlord to maintain them and make a small profit, or do you cash out and transfer your wealth into gold which is more speculative in terms of gains and losses but a lot less work?
All of these changes are part of a wider demographic shift in housing demand; the new generation of potential homeowners are more accustomed to renting and less capable of affording houses in the areas they want to live in. This is the catalyst for prices dropping, and with the property market already suffering from a rise in Stamp duty and a rise in Income Tax it could potentially be the bursting of the house price bubble.