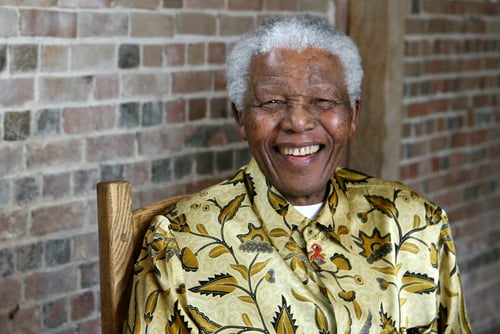 The CEO of one of the largest platinum mining firms is leading the calls for a new, commemorative platinum coin in honour of the late Nelson Mandela. Roger Baxter – the CEO of the Minerals Council South Africa – is advocating the platinum coin in the hope it will rival the Krugerrand; one of the world's best-known gold coins.
Speaking at the recent Jobs Summit in South Africa, Baxter proposed a platinum coin to take advantage of the country's position as the primary miner of the precious metal.
.Currently, around 70% of the world's platinum comes from South Africa, but the Rand Refinery makes no platinum coins. In comparison, the Canadian Mint makes a Platinum Maple, the Royal Mint makes a Platinum Britannia, and the Perth Mint has previously made Platinum Platypus coins – sticking to their heavy animal theme. The Silver Krugerrand was a new addition to South Africa's coinage last year, but its popularity suggests the market would respond well to a wider product range from the South African Mint.
Nelson Mandela was the former President of South Africa, and before that a political leader and activist. He had been imprisoned for 27 years for conspiring to overthrow the state having co-founded a militant anti-colonial group but was released in 1990. Upon his release he campaigned heavily against apartheid in South Africa, and in 1994 won the country's general election – becoming the first black president in the process.
This is not the first time that mining companies and refiners have discussed a Mandela commemorative coin, but 2018 marks the centenary since the revolutionary's birth. Nelson Mandela's birth month has already passed, but the hopes are that a coin can be produced before the end of the year.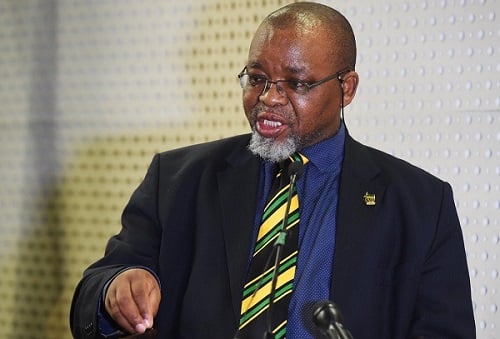 Gwede Mantashe. Photo courtesy of the South African government Flickr account.
Gwede Mantashe, the Minister of Mineral Resources for South Africa, is in favour of a platinum coin to both honour Nelson Mandela and help boost sales figures for platinum, but Mr Mantashe has also suggested keeping the coin as a reserve asset for the treasury.