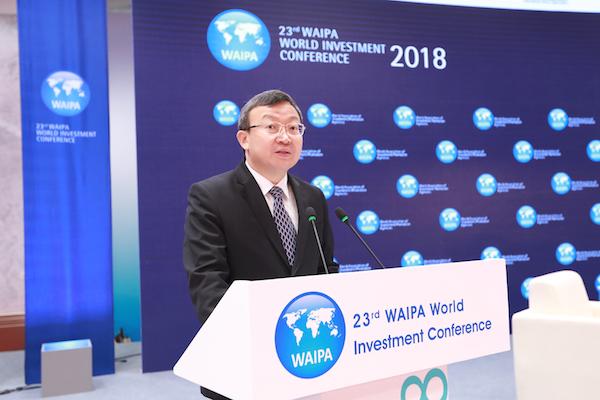 China's Vice-Commerce Minister Wang Shouwen. Photo courtesy of http://wangshouwen2.mofcom.gov.cn/.
Chinese officials have accused the United States of trade bullyism, following the latest tariffs implemented on exports from China to America. The tariffs, which came into effect on Monday at 5am BST, are worth $200 billion, with $60 billion in retaliatory tariffs from China on their US imports.
Vice-Commerce Minister Wang Shouwen upped the ante yesterday, describing America as having "a knife to China's neck" with regards the trade dispute. The words coincided with Asian stock markets being down on average, with investors in the region concerned about any further escalation beyond what is already over half of China's exports to the US.
Analysts tend to agree that things will get worse before they get better, with Geoffrey Yu, the Head of UK Investment Office at UBS Wealth Management, telling The Guardian newspaper that financial markets are looking for further downside after the cancellation of trade talks between the two superpowers.
Tokyo's Mizuho Bank suggested that Beijing might wait until Donald Trump is out of office rather than enter negotiations with him, though this approach relies on President Trump to not win the next US election in 2020, and also means China would operate under such heavy trade tariffs for two more years.
International pressure may force China's hand if the trade war continues too much longer, with the latest IFO survey from Germany reporting that all sectors showed improved business sentiment except manufacturing, with disruption from the trade tariffs and subsequent changes to the demand for parts and the demand for goods altered. If other countries report similar hits to their manufacturing levels they may pressure China, rather than America, for a quick resolution.