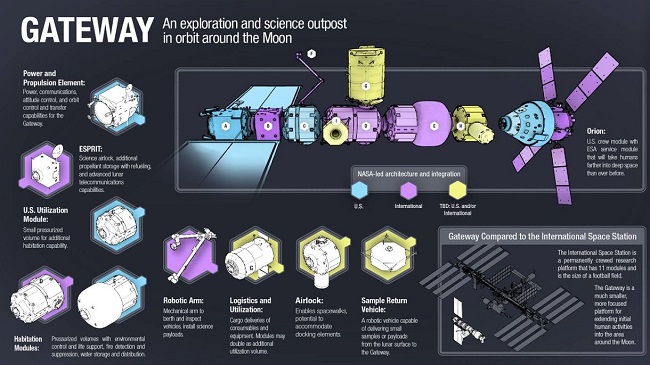 Image courtesy of Jason Crusan/NASA, via Eric Berger at Ars Technica
The Canadian Space Agency (CSA) has tendered a raft of new projects this week as part of a larger inter-agency mission with the likes of NASA and Roscosmos in order to build a base orbiting the Moon.
The project is to build a lunar gateway base, currently dubbed the Deep Space Gateway, which will act like another International Space Station (ISS) and allow astronauts to perform scientific research in the form of biological and geological work (mining), as well as exploration.
Gilles Leclerc, the Head of Space Exploration at the CSA, said: "For Canada, the challenge right now is to identify what our contribution could be to humanity's next step in human exploration.
"We are defining what Canada will do in the next 30 years in space."
At present, the Canadian Space Agency is responsible for the Canadarm2 on the ISS. This is a mechanical arm that allows the crew to perform maintenance, repairs, and upgrades on the space station, and the new Deep Space Gateway will require at least two of these.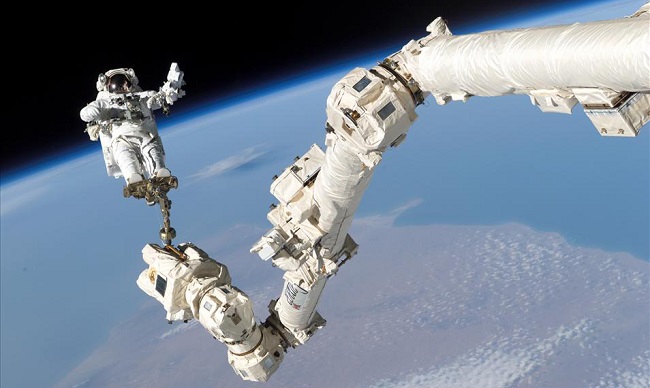 Photo of the Canadarm2 on the ISS, courtesy of the Canadian Space Agency and NASA
Canadian firm MacDonald, Dettwiler and Associates Ltd have been awarded the $2.75 million contract to develop the arms, with MDA's Product Development Manager, Paul Fulford, describing the current concept as for an eight-metre primary arm and a one-metre adjustment arm.
Canada has a rich history of contributing to space technology as a world leader in mining tech and robotics, which is why the CSA is seeking interested parties to help them contribute to this grand coalition project. Once bids have been submitted, the plan is for the agency to demonstrate the technologies – things such as surface rovers and mining apparatus – at their headquarters in Saint-Hubert, Quebec, next year.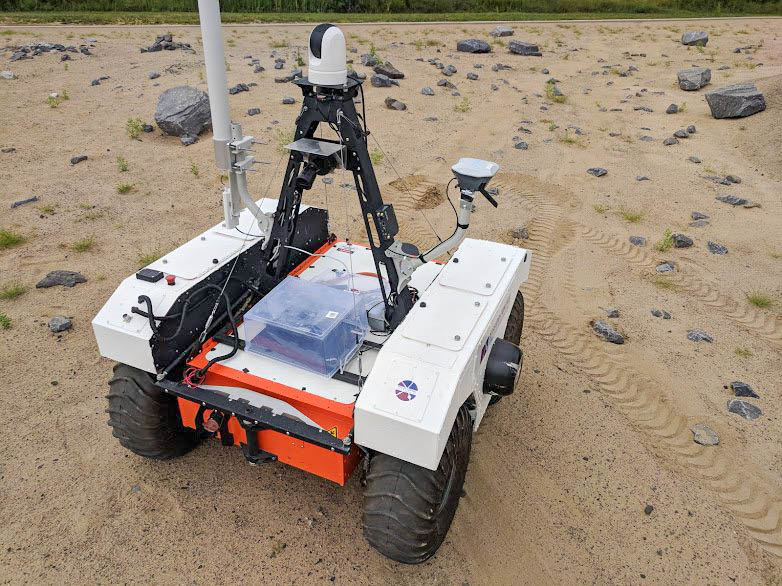 Photo courtesy of Mines Canada and Mission Control SS
One company who may be involved in mining or mineral harvesting on the moon as Mission Control Space Services Inc from Ottawa. Their team are developing a Mars rover at present (pictured above) but the Moon mission may provide the perfect starting point for proving their tech works. Speaking to The Canadian Minerals and Metals Plan, Dr Michele Faragalli – Manager of Space Exploration and Advanced Technologies – described Mission Control's aims and the future of space mining, giving an estimate on how long the process will be for regular industry and operations in space.
"Towards the end of the 2030s, which is roughly around the time that many are predicting that there should be people on Mars. I think that is when we might realistically see an industry bringing metals back to Earth" said Dr Faragalli.
It has been a big week for the future of space exploration and research. The USA and Russia agreed a long-term commitment to collaborate on outer space missions, while Japan managed to land the Hayabusa2 rover onto an asteroid to take scientific readings and send back photographs, one of which you can see below.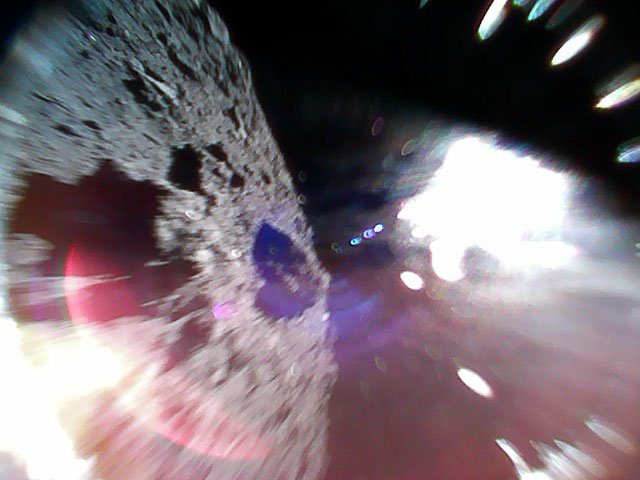 For more asteroid photographs from the Japanese rover, click here.
For more information about the CSA's projects you can visit http://www.asc-csa.gc.ca/eng/funding-programs/funding-opportunities/default.asp.
.
Read our article from July 2018 about mining in space and the long road ahead in the pursuit of riches.