SALE: 3% off everything*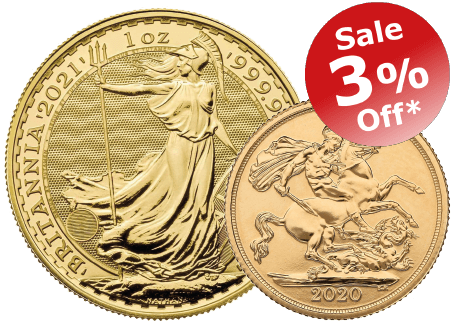 Prices cut on thousands of products. All orders include free insured delivery.
Shop Gold Coins
How To Buy Gold
The ultimate guide to investing in Gold

Read Investment Guide
8 Gram Gold Panda
---
The 8 gram gold Panda is a fractional denomination bullion coin from the People's Bank of China. This .999 purity gold coin was, prior to 2016, a quarter ounce gold coin (1/4oz).
The switch from imperial measurements to metric has reduced Chinese coin weights by a very slim margin, and as such both varieties of coin are included in this category.
---
Find out more about us with an information pack sent direct to you through the post.