Gold vs Silver
---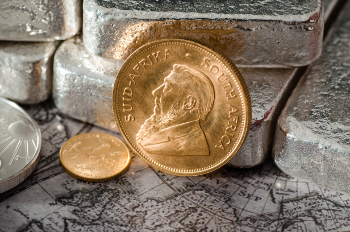 The gold: silver ratio is the proportional relationship between the respective values
of gold and silver or, in other words, how many ounces of silver can be bought with one
ounce of gold.
It is common knowledge that gold is much more expensive than silver, however the
difference between the values of these two metals is not fixed. Aside from existing
in different quantities on the planet, both metals have their own set of unique uses
and characteristics that affect their respective levels of demand differently. As
such, the ratio changes regularly depending on the most recent fluctuations in the
prices of the two metals, as they change at different times and to different extents.
.
Using the ratio:
Although this is not guaranteed, the ratio will usually rise during precious metals bear markets, meaning gold will become more valuable against silver. Conversely, it tends to fall during bull markets, meaning gold becomes less valuable in comparison with silver. This is because silver, despite being a precious metal and a popular safe-haven asset, has many more industrial uses than gold, meaning that its price is prone to fluctuate much more radically depending on the state of the economy.
Their different characteristics mean that ideally an investor would include silver and gold in their bullion portfolio, covering them for all eventualities and allowing them to benefit from both metals' fluctuations. The gold: silver ratio should therefore not be used to determine outright which of the two precious metals is a better investment asset. Rather, the ratio can be used to answer the question of when is the best time to choose one metal instead of the other.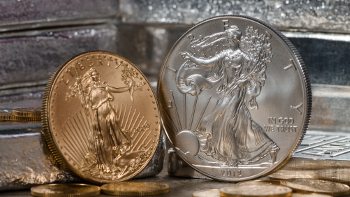 The last 5 years are a perfect example of this. Since the price of silver and gold peaked
in 2011, the ratio has more than doubled. An ounce of gold cost approximately 31 times
more than the same weight of silver in April 2011. At the time of writing, in February
2016, that ratio has reached nearly 80: 1. This is mainly due to the huge drop in the silver
price since then, losing nearly two thirds of its 2011 value. To put this into perspective,
at the current ratio, a 1kg bar of gold is worth approximately 80 times more than its silver counterpart.
It is estimated that there is approximately 16 times more silver in the world than gold,
meaning that the natural ratio should be around 16:1. The fact that the current ratio is
so far off this figure could be taken as a sign that the white metal is currently severely
underrated, indicating a potentially excellent investment opportunity.