What is silver used for?
---
Top silver uses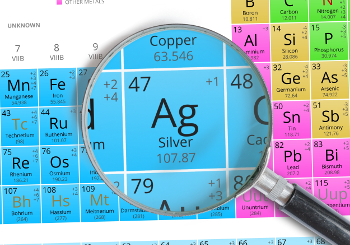 As well as being a precious metal used in jewellery and investment bullion, silver is an incredibly useful material that plays a huge role in a variety of important industries. Silver is the most conductive and reflective of all metals, making it incredibly useful in an enormous range of electronic and other devices and appliances.
In fact, industry now accounts for the majority of silver demand, making it as much an industrial metal as a precious one. This is reflected in the silver spot price, which is typically much more volatile than gold. While the gold price is almost exclusively dependent on investment demand, silver's value can fluctuate on a daily basis depending on the various industries it is used in. If demand for solar panels, for example, were to fall, the value of silver likely would too. This means that investors in silver can witness short term dips and spikes as demand flows in and out of silver-based industries, giving them regular opportunities to spot speculative buying opportunities. Click here to view the silver price.
---
According to statistics issued by the Silver Institute, jewellery and bullion combined accounted for 44% of global silver demand in 2015 with the rest being used across a variety of other industries including electronics, photography, photovoltaics and more.

.
Top 5 uses of silver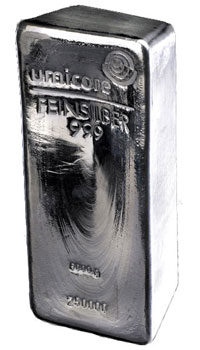 | | | |
| --- | --- | --- |
| Industry | Demand (million ounces) | % of Total Physical Demand |
| Coins and Bars | 292.3 | 25 |
| Electronics | 246.7 | 21 |
| Jewellery | 226.5 | 19 |
| Photovoltaics | 77.6 | 7 |
| Other Industrial Uses | 146.4 | 13 |
| | | |
| Total Physical Demand | 1,170.5 | 100% |
.
Due to its high conductivity, silver plays an enormous role in the electronics industry. In 2015, electronics alone accounted for 21% of total worldwide demand for the precious metal and 42% of industrial demand, making it comfortably the largest industrial use for silver. Silver is used in tiny quantities as contacts in switches for all sorts of devices. The white metal's ability to conduct electricity so effectively makes it ideal for creating circuits to carry electrical currents. Silver is also used in batteries, LEDs, CDs, DVDs and much more.
Photovoltaics is the conversion of solar energy into electricity. In recent years silver has played an increasingly important role in the panels used in this process as we have learnt more and more about the metal. Silver's ability to conduct electricity so well means that it is vital in collecting electrons from atoms to generate an electric current. As we continue to look for ways to abandon fossil fuels in favour of renewable energy sources, solar energy is likely to play an increasingly important role in our every day lives. Silver's integral role in this industry means that demand for the white metal is only likely to increase the more attached we become to solar energy.
.
---
Related articles:
What is gold used for? | What is the chemical symbol for silver? | Should I buy silver as well as gold bullion?