Brexit - Referendum Poll
---
On Thursday 23rd June 2016 the UK will head to the polls to vote whether remain or leave the European Union. Although the 'remain' campaign took an early lead the 'leave' campaign is now gaining momentum, with some polls now handing them a significant lead. With the UK on the edge of 'Brexit' sterling has weakened and the FTSE knocked back below 6,000 as investors seek safety from the turbulent economy.
Last month we asked our customers to vote in our opinion poll the upcoming 'Brexit' referendum. We received an excellent response, with more than 5,000 people taking part. This was the second time we ran such a poll and the results were once again very interesting.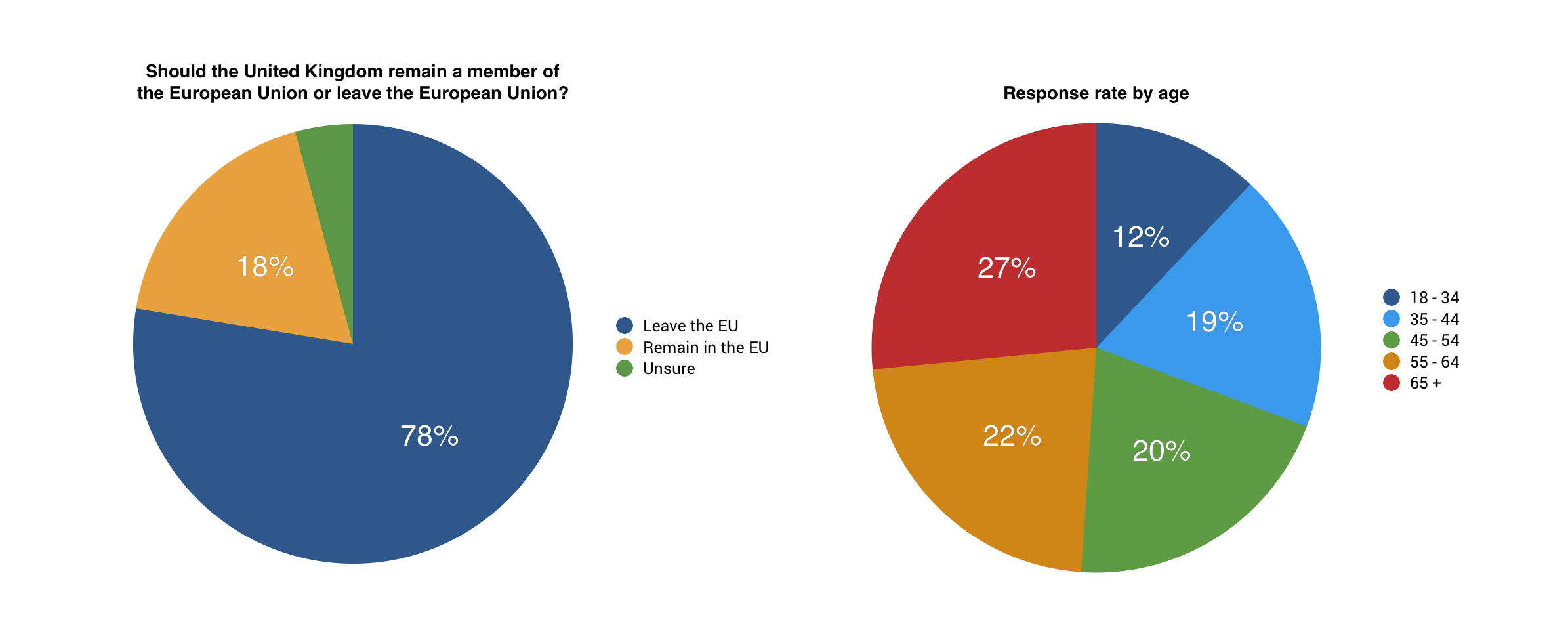 An overwhelming 78% of all participants said that they would vote for Britain to leave the European Union next month, an even larger figure than our first poll, in which 76% of voters said that they wanted to leave the European Union. 18% of voters said that they would vote to remain in the EU, while 4% said they were unsure.
Once again we noticed an interesting correlation between age and Euroscepticism, with participants' likeliness to vote in favour of a 'Brexit' increasing with age. This pattern was also reflected in the response to our second question, in which we asked voters how likely they would be to vote. Although a strong majority in all age groups said that they would exercise their right to vote, older voters were more likely to vote than younger voters.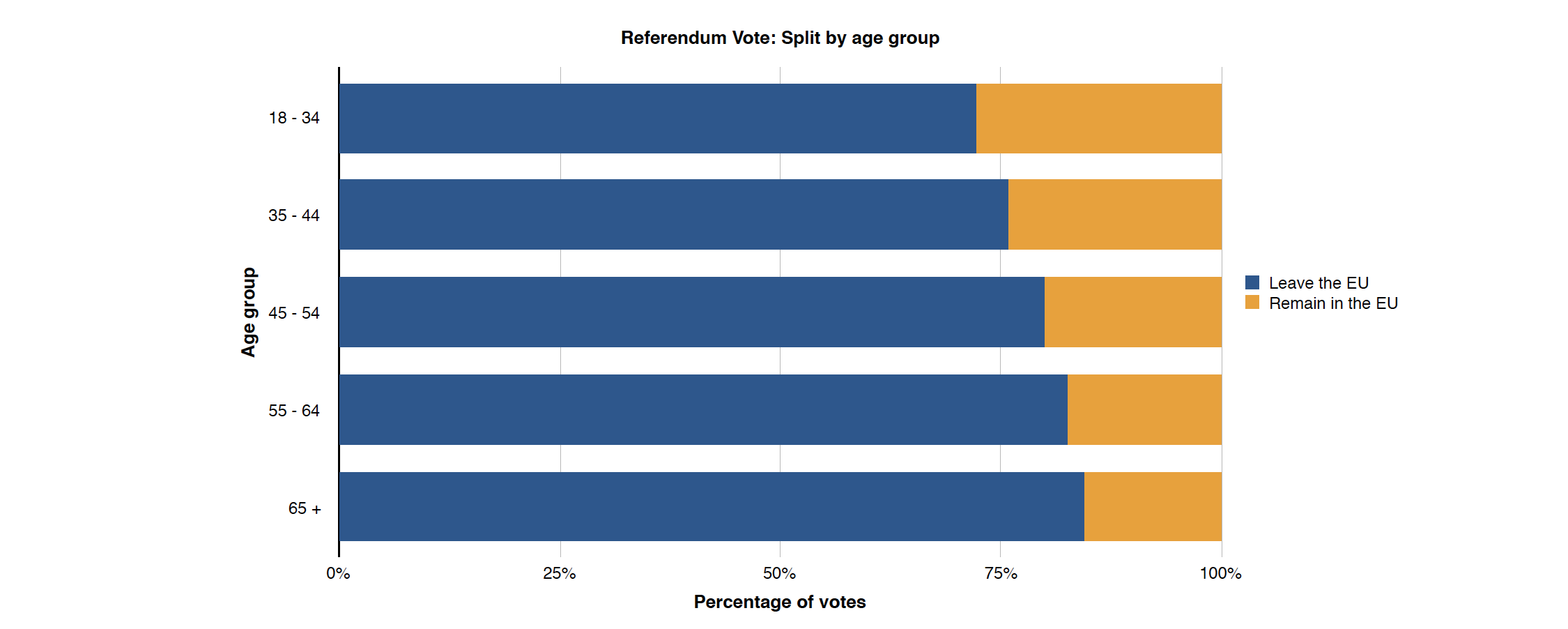 Most importantly, participation was much more likely amongst those who said that they would vote to leave than those who would vote to stay. 90% of those who said they wished to leave the EU also said that they were likely to vote, as opposed to 74% in the 'remain' camp.
A vote to 'leave' is a vote for change and it is therefore unsurprising to find a higher sense of urgency in the 'leave' camp. Similarly, any apathy on June 23 rd is more likely to come from those who currently say that they would vote to remain in the EU. It is this apathy that David Cameron and the 'remain' camp will be looking to overcome if their objectives are to be achieved.