Protect Your Wealth with Gold Bullion
---
One of the oldest questions in the world is – "Where is my money really safe?" And growing numbers are choosing the oldest answer - physical gold.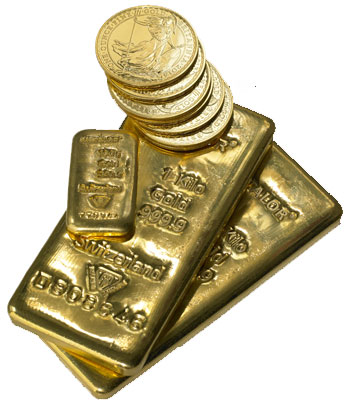 Protecting your wealth with gold bars and coins could offer the ultimate insurance for turbulent times. As well as being a proven safe haven, physical gold gives people control and ownership over part of their wealth.
As the buying power of savings is eroded by low interest rates and high inflation, and currencies are devalued by repeat rounds of quantitative easing, owning gold may prove a great way of preserving the value of your money.
For centuries savvy investors have been aware of the importance of gold bullion as part of a well balanced portfolio. Don't make the mistake of thinking I'm not rich enough to buy gold. In many countries like Germany, India and Russia, some of which experienced economic collapse within living memory, buying and owning gold is a very common way of protecting and preserving your wealth.
Gold prices obviously can go down as well as up, but gold will always be in demand and can never fall to zero, unlike almost paper assets.
With the UK economic outlook more uncertain than ever, public debt out control and increasingly desperate measures to stimulate the economy, can you afford not to own any gold?


Bars or Coins?
Firstly consider the premium. Bars tend to be cheaper in sizes of 1oz and above, whereas for investors looking for small units, coins like the sovereign tend to offer better value.
The second consideration is capital gains tax (CGT). Due to their status as British legal tender, sovereign and Britannia coins are exempt from CGT. However, currently an individual can realise net gains across all investments of £10,600 in a tax year without being liable for CGT. Therefore for smaller investors CGT is unlikely to be an issue. For larger UK investors British Sovereigns and Britannia coins are very popular.
Flexibility is also worth considering. Although the largest bars attract the smallest premiums, they are not always the best option. Smaller units allow investors greater flexibility when selling. The most popular balance between value and flexibility for gold is 100g bars and 1oz bars or coins and for silver, 1oz coins and 1 Kilogram bars.


Gold or Silver?
Both gold and silver prices have performed very well in recent years, but gold should be viewed as the primary asset to help protect wealth. Gold is usually the better option for most investors as it is exempt from VAT whereas silver is subject to VAT the standard rate (currently 20%).
Silver could be considered more speculative as in addition to the VAT, the buy / sell spread is larger and therefore should be viewed as a longer term investment. Since the silver price tends to be more volatile some investors believe there are larger potential gains in the long run.
Silver is often used to further diversify an individual's portfolio and spread risk as well as being a popular investment in its own right. Both gold and silver can form a useful part of anybody's investment portfolio with many savvy investors opting to own both.


Our Current Bestsellers
Here is a selection of some of our bestselling bullion products. Simply click on the products below to view our live prices updated every 2 minutes in line with the global market price.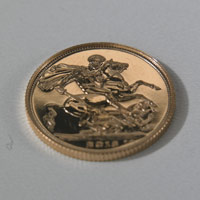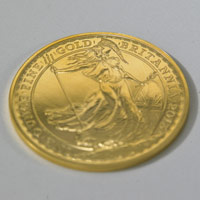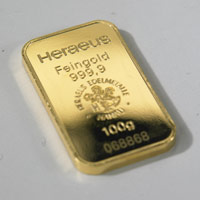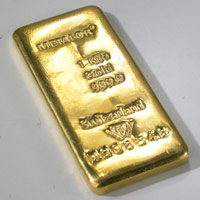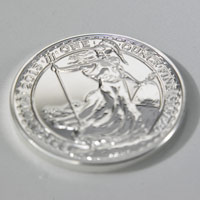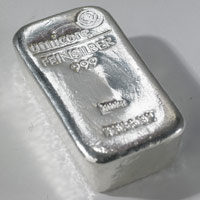 Please note the live markets close for trading late Friday PM reopening late Sunday PM, however the website remains open to accept orders at the fixed price. View our gold & silver price charts.


About BullionByPost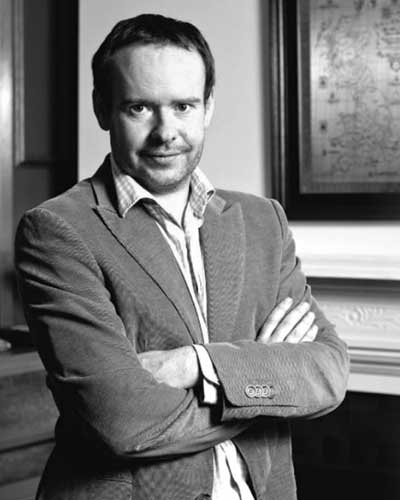 I made the decision to launch BullionByPost in 2008. The world was in midst of the financial crisis and I was looking to protect my wealth by investing some of my inheritance into gold and silver.

I had a poor experience trying to buy bullion. Firstly, it proved difficult to find anyone willing to actually sell me physical metal and when I did I found the customer service poor and the premiums high.
Given my background in e-commerce and customer service I knew that there was a great opportunity to provide a simple, transparent and friendly service for other people like me.

And so BullionByPost was born.

We have grown rapidly to become the UK's No.1 online bullion dealer by providing a convenient, simple way for people to buy gold backed by my passion for providing exceptional customer service and fair pricing.
To date we have dispatched over £200 million worth of metal and have over 40,000 satisfied customers. I would be delighted if you made the decision to join them.

Rob Halliday-Stein
BullionByPost.co.uk
Founder and Managing Director


Register Today

Why not get started today and Register your FREE online account and receive a host of benefits including our Gold Price Alert Service, 24 hour access to buy gold quickly and safely, access to your invoices and full order history to monitor your investment performance, plus much more - Register Now.

If you have any questions please contact our friendly advisors on 0121 634 8060. Alternatively, you can e-mail us on: [email protected] and we'll get back to you within one working day.