SALE: 3% off everything*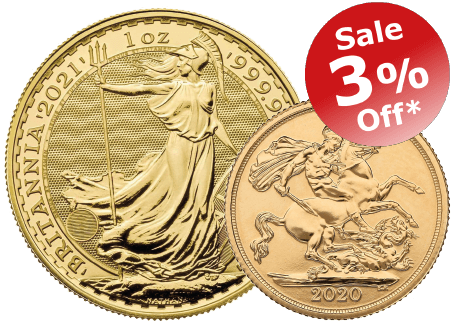 Prices cut on thousands of products. All orders include free insured delivery.
Shop Gold Coins
How To Buy Gold
The ultimate guide to investing in Gold

Read Investment Guide
Britannia 4 Coin Sets
---
The Britannia Four Coin Proof was first issued in 1987 and annually issued until when it was expanded to the 5 coin set from 2013 onwards. The four coins sets below contains the Full, Half, Quarter and Tenth Ounze Britannia Gold Proofs and presented in beautiful original boxes complete with Certificate of Authority.
Click here to learn more about Britannia Coin Designs.
---
You may also be interested in:
Should you have any questions about this or other products, please call our helpful and knowledgeable customer service team at 0121 634 8060 where they would be happy to assist.
Find out more about us with an information pack sent direct to you through the post.