SALE: 3% off everything*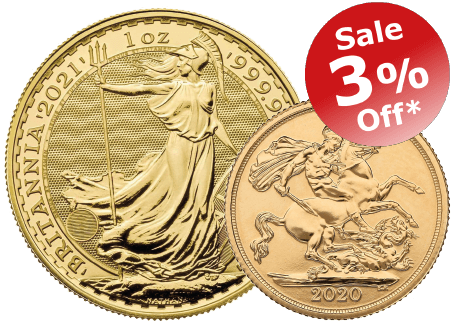 Prices cut on thousands of products. All orders include free insured delivery.
Shop Gold Coins
How To Buy Gold
The ultimate guide to investing in Gold

Read Investment Guide
Silver Britannia Privy Mark
---
The Royal Mint produces many coins featuring a privy mark. These can appear on the reverse side of the coin, somewhere around the image, or etched into the rim of the coin. Typically these markings are used to commemorate a significant event or anniversary.
If you have any questions about our stock, please email [email protected]
---
---
Since 2013, the Royal Mint has also produced special edition Britannia coins sporting a Privy Mark edge. These coins are an extra feather in the Mint's cap, and the privy rim offers collectors a slightly unusual take on the classic Britannia - similar to the alternative Oriental Border Britannia coins.
2013 - Year of the Snake privy mark
2014 - Year of the Horse privy mark
2015 - Year of the Sheep privy mark
2016 - Year of the Monkey privy mark
2018 - Year of the Dog privy mark
2019 - Year of the Pig privy mark