Loomis
---
Your silver will be stored with Loomis International in Switzerland, fully insured and independently audited by Grant Thornton.
Loomis are market leaders in providing secure storage and security solutions to financial institutions, private sector bodies and private businesses. Loomis have a long history in vaulting and managing precious metals, cash and other valuables. Loomis are accredited by the London Bullion Market Association (LBMA) and operate in over 20 countries and employee over 21,000 people.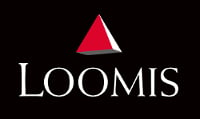 Switzerland is considered one of the world's most trusted jurisdictions for buying and storing precious metals and the country has a proud history of upholding individual property rights.
Visit Loomis International website www.loomis.co.uk