SALE: 3% off everything*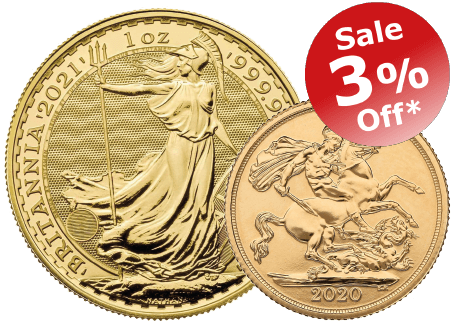 Prices cut on thousands of products. All orders include free insured delivery.
Shop Gold Coins
How To Buy Gold
The ultimate guide to investing in Gold

Read Investment Guide
Spanish Coins
---
Spanish gold coins would once have flowed freely around the world. One of the largest countries in Europe, Spain was a major player in the global political theatre for hundreds of years.
The Spanish Empire saw rulers like Queen Isabella, fund exploration by the famous Christopher Columbus, seeing the Spanish reach South America. Their influence in Latin America lasts to this day, and gold coins flowed across the Atlantic, ripe targets for pirates and other countries.
Below is our range of Spanish gold coins, perfect for collectors who want a coin from one of the most influential countries of the past millennium. We also buy gold coins from Spain of any age or denomination. Please call for a quote.
---
Weight (g)
Product
Prices (Net)
VAT
Prices (Inc VAT)
1.52

from

£259.30

0.00%

from

£259.30

Stock Alert
6.76

from

£479.00

0%

from

£479.00

Stock Alert
8.05

from

£550.90

0.00%

from

£550.90

Stock Alert
8.06

from

£663.40

0.00%

from

£663.40

Stock Alert
27.00

from

£1,651

0.00%

from

£1,651

Stock Alert
Find out more about us with an information pack sent direct to you through the post.