Sell Gold & Silver
Looking to sell your gold and silver? We buy gold and silver bars, coins and scrap at competitive rates. We make selling gold and silver quick, easy and secure!
Please review the sale prices below then call us on 0121 634 8060 to lock your price based on the live metal spot price.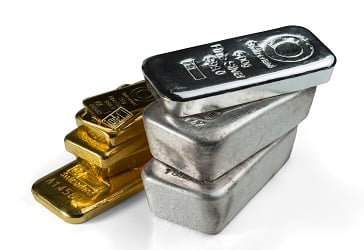 Once your metal has been received, and it passes our checks, you can expect the money to be in your account within 3 working days!
We recommend using Royal Mail Special Delivery to get your goods to us in the safest manner possible, with insurance available up to £500, £1000, or £2500 in value. Sales greater than £2500 should be separated into additional parcels.
Please note that the items listed below represent some of the more popular items bought and sold by us, but we can also buy smaller or larger denominations at the appropriate rate.
Simply call us on 0121 634 8060 to sell your gold or silver bullion today!