How to Invest in Gold Bullion? The Ultimate Guide to Gold Investment
---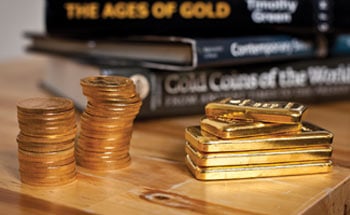 For centuries savvy investors have been aware of the importance of gold as part of
a well-balanced portfolio. In addition to offering wealth diversification, gold is a world-
renowned safe haven for investors, offering the ultimate insurance and protection
against turbulent economic times.
History illustrates that gold is a timeless asset, not only proving to be a successful
preserver of wealth, but high gold prices and record demand has ensured it has
outperformed many other forms of investment.
According to the World Gold Council, Central Bank gold buying was at its highest level
for 50 years in 2018, with the global economic slowdown weighing on the minds of
financial experts. Gold did so well that it broke price records in most currencies, with a
staggering 72 nations reporting peak gold price, and the likes of the Pound, Euro, Yuan
and Swiss Franc near all-time highs.
Investor demand for gold grew by 4% last year. Despite the Chinese economy slowing
down due to pressure on exports to the United States, China's demand for gold stayed
roughly even from the previous year, while demand in other areas such as the UK and
South-East Asia grew by up to 12%.
2019 saw geopolitical tension, and economic slowdown drive the gold price to all-time
highs in a number of country's, including the UK. The new Sterling record of £1,282.69
shows that gold demand is still high. Recession became a real risk in 2019, with large
economies including the UK and Germany on the brink of recession.
2020 has also begun with further uncertainty, keeping the gold price high. A near-miss
war between the US and Iran saw prices spike in the new year. The outbreak of the latest
coronavirus has also reduced economic forecasts for 2020, and reintroduced the risk of
recession once more.
View our annual gold price forecast for our analysis on the prospects for gold in 2020.
---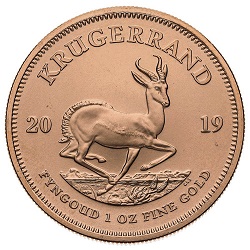 How to Buy Gold?
The guide provides essential reading for all investors. If you've never bought gold before
then we can help explain how to invest in gold for beginners. Even seasoned investors
can benefit though, and this guide is packed with must-read information and advice on
how to invest in gold coins and bars, including why buy gold, where to buy gold and
storing gold.
The guide also looks into bars vs coins, gold vs silver, capital gains tax on bullion and the
benefits of owning physical gold over paper and electronic gold, plus much more.
.
---
Why Invest in Gold?
In order to know if gold is a good investment, it is important to understand why people buy
gold. In times of economic uncertainty and instability, buying gold makes more sense than
other assets. With confidence in the banking system and worldwide economy at an all-time
low, gold bullion could be the ultimate insurance and should act as an essential part of
everybody's investment portfolio.

With the famous yellow metal in greater demand than ever, there are many reasons why
people should buy gold. Owning gold could be the ultimate way to preserve your wealth, and
possibly make a healthy return in these uncertain times. It's an age old question which people
have been asking for centuries – where is my money really safe? And more and more people
are now choosing the oldest answer: GOLD.
> Read more about the benefits of buying gold.
.
---
Why Buy Physical Gold? Physical Gold Vs ETFs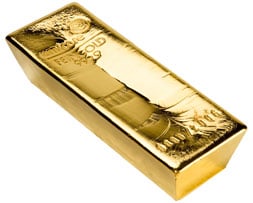 As the old saying goes; if you don't hold it, you don't own it. There really are numerous
benefits of physically holding your gold in your hands, as opposed to buying electronic
gold (ETF) or paper gold. In these unpredictable economic times of banking instability,
low interest rates, underperforming currency markets, volatile stocks and repeated
rounds of printing money, gold offers a welcome safeguard to the turbulence.

However this is not just any form of gold, but physical gold. Physical gold is a timeless
asset which will always have a value and always lasts the test of time. Holding physical
gold bars and/or gold coins provides the ultimate control and insurance for your wealth
against financial crisis in an underperforming wider economy.
> Read more about the benefits of owning physical gold.
.
---
Where to Buy Gold?
Research is everything. Your decision to buy gold online wouldn't have been taken lightly and
should be backed by your own research. Much the same, when it comes to selecting your
chosen bullion dealer, again research is vital. The internet is the best place to conduct your
research. The internet holds information about the impartial experiences, opinions and
recommendations of millions of people all around the world. It sounds obvious, but why not
start your research by simply typing in the bullion dealers brand name into Google.co.uk. The
internet really is the world's largest open forum in which companies have no control. It will
quickly become apparent if a bullion dealer has a negative online reputation, in which case
they should be avoided at all costs.
> Read more about where to buy gold.
.
---
When to Invest in Gold?
Looking back at historical data; in hindsight it is easy to identify 2005/06 as a great time to buy
gold bullion, before the constant rises when the price of gold stood at just £250 per troy ounce.
We are often asked whether it's a good time to invest in gold, and whether the price will rise?
Unfortunately, there's no exact science to knowing when to buy gold, but there are lots of effective
and timeless techniques and indicators that most successful investors use to help them spot the
right time to buy gold.
> Read more about the best time to buy gold.
.
---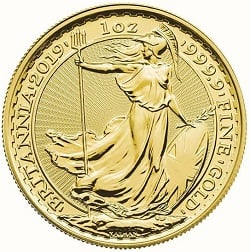 Gold Bars Vs Gold Coins?
Whether you're new to bullion investment or not, deciding whether to invest in bullion bars
or bullion coins should take some consideration. Before making this decision, it would be
advisable that you conduct your research as there is no definitive right or wrong answer, it
will vary depending on the needs and circumstances of the individual investor. However,
as when making any other investment there are several factors to consider including: the
value of your investment and the product premiums, how long you plan on holding your gold,
how you will store it, capital gains tax (CGT) and how you plan on realising the value of your
investment.
> Read more about gold bars versus coins.
.
---
Should I Buy Gold & Silver?
Many investors spend time deciding whether to buy gold or buy silver, however the savviest
investors own both. Whereas gold could offer the ultimate insurance and protection against
uncertain economic times, silver is a more speculative investment. Despite gold and silver
both being commonly invested precious metals, silver is an entirely different investment which
can realise substantial profits despite the initial VAT outlay. It's because of these differences
that owning both gold and silver together can be of benefit.
> Read more about the benefits of owning silver.
.
---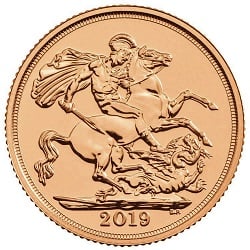 Do I Pay Capital Gains Tax on Gold?
Capital Gains Tax - or CGT - is a tax on the gains or profit you make when you sell, give away
or otherwise dispose of something. It applies to assets that you own, such as bullion, shares
or property. There's a tax-free allowance of £12,000 (2019/20) and some additional relief that
may reduce your Capital Gains Tax bill.
Most bullion investors will never have to pay this tax due to the size of their investment and
many other investors choose to only buy tax-free British gold coins which are exempt from CGT;
such as gold Sovereign coins and gold Britannia coins, however, it is important that investors
check first, so they know where they stand.
> Read more about paying CGT on gold.
.
---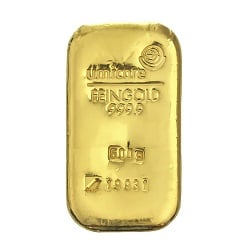 Is Bullion Subject to VAT?
The good news is investment grade gold is VAT-free. This includes all the gold bullion bars and
coins on our website. This helps maximise your money, allowing you to put all of your budget into
the initial outlay.
Unlike gold, VAT is payable on silver at 20% making silver a more long term, speculative investment.
However, due to the volatile nature of the silver price, returns are often quickly realised. If you are
VAT registered and think you may be able to claim your VAT back, then we advise you speak to your
accountant.
> Read more about paying VAT on silver.
.
.
---
Where Should I Store my Gold?
The physical possession and control of your bullion is one of the main benefits of investing in gold
bullion bars and coins over electronic or paper gold, however you must consider where to store
your gold. There really is no one correct answer, the truth is you can do with it as you please and
can store it where you like; it really is down to personal preference. Storing gold bullion really isn't
anything new; people have been successfully storing gold and silver bullion for centuries and it is
particularly common in Germany and India.

On a basic level there are four different options; allocated storage, a bank safety deposit box, a home
safe or be a bit more creative. Although allocated storage with BullionByPost is the most secure, all
four options offer a variety of pros and cons, these should be investigated before making a decision
as to how to store your gold bars and gold coins.
> Read more about storing your gold bullion.
.
---
Why Buy Gold Online at BullionByPost?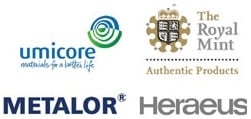 BullionByPost is the largest and most trusted bullion dealer
in the UK
dispatching thousands of parcels for free fully
insured delivery
every month. BullionByPost is a
fully authorised distributor of London
Bullion Market Approved
(LMBA) Umicore, Heraeus and Metalor bars as
well as an
authorised distributor for the British Royal Mint.
.
---
How to Buy Gold Online at BullionByPost?

Buying gold online at BullionByPost is quick, simple and secure. You can create and register your account online in as little as two minutes. Once your account is set up, you can buy gold and silver bullion online, 24 hours a day at the click of a button. Your online account will also allow you to track the performance of your gold investment against the current price of gold, as well as providing you with the latest product news and a safe place to store your invoices. With a comprehensive range of gold and silver bullion products available at low margins, buying gold in the UK has never been so safe and easy.
.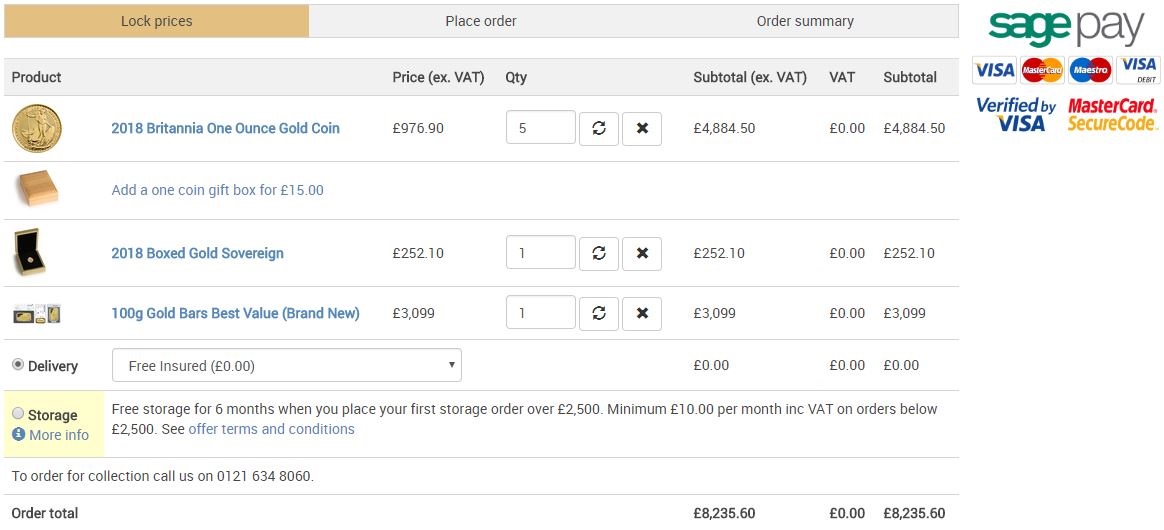 An example of the BullionByPost checkout process. Prices are subject to live changes.
Register your FREE online Account today and receive a host of benefits
including our Gold Price Alert Service, 24 hour access to buy gold quickly and safely, access to your invoices and full order history to monitor your investment performance, monthly insight and offers direct to your inbox, plus much more.
Click here to register your FREE online account today.
.
---
Related Links: If you have any questions about investing in gold, please feel free to contact our knowledgeable and friendly team on 0121 634 8060 who will be happy to talk your through any queries you may have. Alternatively, you can email us at [email protected] and we will get back to you as soon as possible.