Careers

Would you like to work for one of the fastest growing businesses in the UK?
At BullionByPost (Jewellery Quarter Bullion Limited) we have established ourselves as the UK's No.1 online bullion dealer following over 10 successful years of trading, and we're rapidly expanding, with specific sites for customers in Ireland, France, Italy, Greece, Spain, and the Netherlands - as well as covering the wider EU and the United States of America.
In the past seven years we have made The Sunday Times' track lists four times, with the awards being given for company growth, company profits, quantity of sales, and most recently international growth - a sign of the progress and consistent expansion of BullionByPost as an internationally trading company.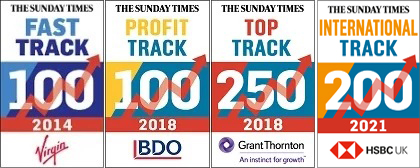 Located in the heart of Birmingham City Centre we are constantly looking to recruit new people to our driven and hardworking team to make sure we keep providing an excellent service to our customers, whether it's as part of our support staff, marketing department, finance team, or with our web developers. If you think you have what it takes then please email us at jobs@bullionbypost.co.uk.
Scroll down to view our Current Vacancies


---

Covid-19: PPE & Testing
In light of the Covid-19 pandemic, JQB has been doing the utmost to protect staff from the coronavirus.
We have sourced Personal Protective Equipment for all essential staff that cannot perform their roles
from home, as well as ensuring that said staff have access to hand sanitiser and cleaning materials
for personal workspaces. All staff are temperature checked upon entering and leaving the office space.
In partnership with the NHS, we are now also offering all staff access to Covid testing, to help continue
the efforts to quash this disease.
Applicants should note that some Covid-19 restrictions will apply. More details will be made available for successful applicants from their line manager.
---

Current Vacancies


Please find our current vacancies listed below. All opportunities will be available here, as well as via Indeed. Stay tuned for additional developments with Glassdoor and LinkedIn.
Please note: We do not deal with recruitment agencies. Apologies for any inconvenience.


Senior Software Developer (Python)
Customer Service Assistant - German Speaker
Customer Service Advisor - Swedish Speaker