Careers
---

Would you like to work for one of the fastest growing businesses in the UK? Here at BullionByPost (Jewellery Quarter Bullion Limited) we have established ourselves as the UK's No.1 online bullion dealer following 9 successful years of trading, and we're rapidly expanding with sites in Ireland, France, Italy, Greece, and Spain, as well as covering the wider EU and the USA.
In the past five years we have made The Sunday Times' track lists three times, with the awards being given for company growth, company profits, and most recently the quantity of sales - a sign of the progress and consistent expansion of BullionByPost as an internationally trading company.
.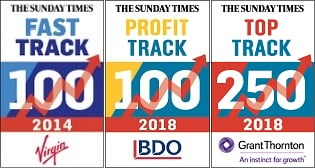 .
Located in the heart of Birmingham City Centre we are constantly looking to recruit new people to our driven and hardworking team to make sure we keep providing an excellent service to our customers, whether it's as part of our support staff, marketing department, finance team, or with our web developers.
If you think you have what it takes then please email us at [email protected]
Please note: We do not deal with recruitment agencies. Apologies for the inconvenience.
.
---
Current Vacancies
.
We currently have no vacancies across our Customer Services, Marketing, Jewellery or Dev teams. Please keep an eye out on this page for future updates.
If you have any enquiries, please email [email protected] and we will aim to get back to you as soon as possible.
.
.
---