Gold Refiners
At BullionByPost we stock a wide range of products from a selection of gold refiners and silver refiners in Europe, North America and Australia. We have a great relationship with these companies and they boast the highest credentials when it comes to bullion production, but it can be hard for our customers to know what differentiates the brands.
Below are links to each of the refiners we stock at BBP, with details about each company, their history, and their accreditations with the London Bullion Market Association (LBMA) and others as a producer of gold, silver, and other precious metals.


---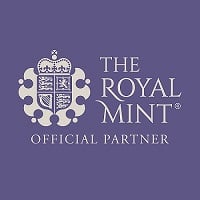 The Royal Mint
BullionByPost are an authorised distributor of The Royal Mint buying directly from this renowned UK mint.
We get brand new Sovereigns, Britannias, and many other coin varieties straight from the Mint in South
Wales, guaranteeing high quality British products for our customers.
For more information about The Royal Mint please click here.
To view our range of Royal Mint products, click here.
---
PAMP Suisse

Considered by many to be the most prestigious refiner in the world, PAMP are known as true artisans when
it comes to making bullion gold and silver bars. Their designs - the 'Lady Fortuna' and the 'Rosa' - are known
and loved across the globe for their intricate detailing and elegant look, bringing a degree of class to bullion
where others have not.
To see all of our PAMP gold and silver products, please click here.
---
Umicore

Umicore are a Belgian refiner, founded in 1989 by a merger of smelting and refining companies in the region.
Umicore's selling angle is its commitment to recycling metals and efficient production of bullion.
The company has a diverse portfolio. Bullion production is a core component of the business, but they are
also a major name in catalyst development for reducing pollution from vehicles.
Want to know more about Umicore? Click here.
To view our range of Umicore bullion please click here.
---
Metalor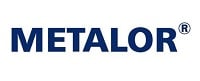 Swiss refiners Metalor are a long-standing name in European bullion production, crafting high quality bars
of gold and especially silver for over 100 years.
The company's reputation for quality has seen the Swiss watch industry use them as their primary source
of high grade metals, as well as a loyal customer base building up that trusts their brand as top tier bullion.
To view Metalor products please click this link.
---
Scottsdale Mint
Based in northern Scottsdale, just outside of Phoenix, Arizona, the Scottsdale Mint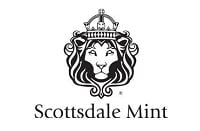 (also known as Scottsdale
Silver) are one of the most recognisable names in silver bullion bar and coin production in North America.
Their specialty in silver has seen them rapidly become an approved refinery and their variety of products
including stacker bars offers an alternative style of investment bullion to those favoured in Europe.
For more information about the Scottsdale Mint, click here.
To see our range of Scottsdale silver, please click this link.
---
Heraeus
German metal refiners Heraeus are one of the oldest refiners of precious metals in Europe. Having begun life
in 1851, the company grew from its founder's discovery of a way to smelt and refine silver far quicker and
with much less metal lost in the process.

The company grew rapidly and expanded from silver to gold to platinum and palladium, and as they expanded
so did their knowledge and capabilities - with the company becoming a leading producer of specialist medical
tools in the world.
Read more about Heraeus and their origins here.
For the full range of Heraeus products with BBP, click here.
---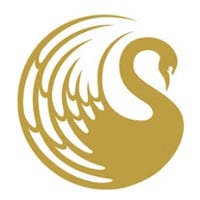 Perth Mint
Based on the site of a former Royal Mint franchise refinery, the Perth Mint are Australia's leading bullion producer. Australia is well known for its gold deposits and other precious metals, so it's no surprise that the Perth Mint has flourished in the past 100 years as technology allows it to access more metal and produce more exciting products, such as their Lunar series.
For more information about the Perth Mint and its history, click here.
To see our full stock of Perth Mint coins, please click here.