SALE: 3% off everything*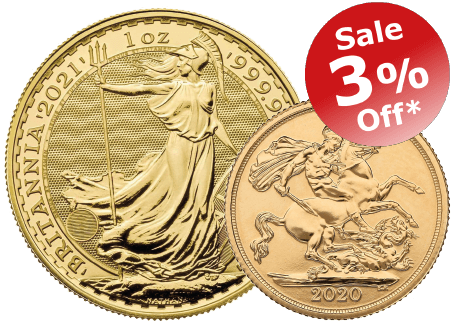 Prices cut on thousands of products. All orders include free insured delivery.
Shop Gold Coins
How To Buy Gold
The ultimate guide to investing in Gold

Read Investment Guide
Gold Half Sovereigns - London
---
London was the historical home of Royal Mint production and responsible for vast quantities of Gold Sovereigns and Half Sovereigns. Circulation of Half Sovereigns ended in the 1910s ahead of the First World War, but demand for the coins has survived over the years to present day.
For any help ordering or product information please call our support team on 0121 634 8060 or email us at [email protected] and we'll get back to you as soon as possible.
---
Find out more about us with an information pack sent direct to you through the post.