SALE: 3% off everything*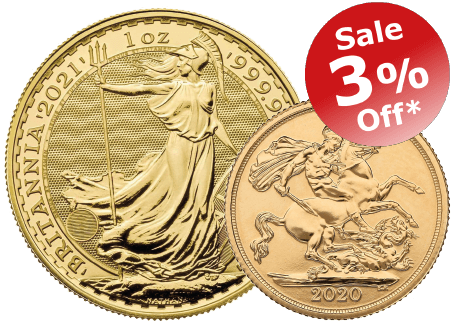 Prices cut on thousands of products. All orders include free insured delivery.
Shop Gold Coins
How To Buy Gold
The ultimate guide to investing in Gold

Read Investment Guide
Bahrain Coins
---
Gold coins from Bahrain are very rare, and would make a very unique addition to any world coins collection.
Bahrain is a small island nation, located off the coast of Saudi Arabia. Bahrain has been famed for thousands of years for its pearl fishing. It has been occupied by the Portuguese, and Persian Empire, and even been a protectorate of the United Kingdom. It is now a sovereign state, officially known as the Kingdom of Bahrain.
Bahraini coins are of the Dinar denomination, and the coins below feature King Isa Bin Salman Al Khalifa on the obverse – the emir of Bahrain from 1961 until 1999.
We offer competitive prices for gold coins from Bahrain. If you have one to sell, call us on 0121 634 8060 for a quote.
---
Find out more about us with an information pack sent direct to you through the post.