SALE: 3% off everything*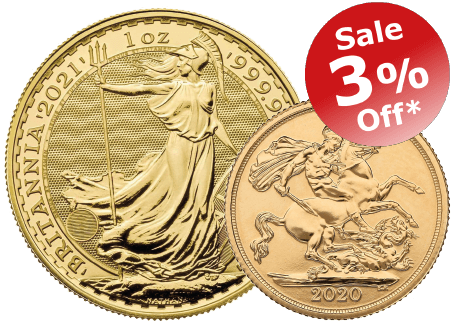 Prices cut on thousands of products. All orders include free insured delivery.
Shop Gold Coins
How To Buy Gold
The ultimate guide to investing in Gold

Read Investment Guide
Sardinia Coins
---
Sardinia is a relatively large island in the Mediterranean Sea, and is part of political regions of Italy, but has some small amount of domestic independence.
Sardinia has a rich history dating back to the Palaeolithic era, and has been part of Italian, Spanish and Byzantine rule. Gold coins from Sardinia are relatively scarce, with their coinage largely influenced by surrounding Europe. There are unique examples of Sardinian coins however, which are shown below.
Sardinia coins feature Kings such as Charles Albert of Sardinia (Carlo Alberto), and Charles Felix (Carlo Felice), and use the Lire denomination of Italian coins. We buy gold coins from Sardinia of any age or denomination. Please call for a quote.
---
Find out more about us with an information pack sent direct to you through the post.