Help & Advice
Have a question about the products we sell, or how buying/selling with BullionByPost works? We have a wide collection of useful guides and resources to help you make the most of your investments, and to ensure the ordering process is as smooth as possible.
Below is just a small selection of guides and FAQs on various topics.
BullionByPost Investment Calculator
Use our investment calculator to discover a range of products and investment options suitable for your budget.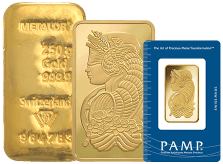 Can't find what you're looking for?
Email Us
Send us an email and we will get back to you as soon as possible.
Telephone
0121 634 8060
Monday - Sunday, 7am - 10pm
Customer Services available 9am - 6pm weekdays. Answering service available outside these times and at weekends.
Contact Us
For any assistance, please feel free to contact our customer support team by using one of the methods listed below.
More contact options