Buy Gold Online with a Debit or Credit Card
Here at BullionByPost we have partnered with Smartpay (one of the UK's leading payment providers) to accept Credit Card payments for orders up to the value of £5,000 and Debit Card payments for orders up to the value of £30,000 online.
Customers will be able to benefit from the added convenience and security of buying gold and silver bullion online 24 hours a day with an instant Debit or Credit Card payment.
If you prefer to pay via Bank Transfer (Internet or Telephone), in-store, or by Cheque, these popular payment methods are of course still available. View our full range of payment options.
---
Accepted Debit & Credit Cards
We accept payment by Visa Debit and Visa Electron, Maestro, and MasterCard Debit. We also now accept online payment by all Visa and MasterCard Credit Cards. We do not currently accept American Express.
There are no surcharges for Credit Card payments following the introduction of the second Payment Services Directive (PSD2) throughout the EU in January 2018. The UK Government has formally written these rules into law in preparation for Brexit, so these changes will still apply after the UK leaves the European Union in 2019.

Please note: At BullionByPost.co.uk we take security very seriously and can only dispatch Debit & Credit Card orders to the registered card holder's billing address. We operate a number of online security features to ensure all transactions are fully verified and secured.
---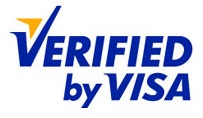 Verified by Visa
Verified by Visa is easy to use and gives you complete confidence when shopping online. Visa operates a Verified by Visa scheme to improve security for customers using both Visa Debit and Credit Cards. During the the case, customers will be prompted to create an account. Set up will take 60 seconds and will ensure your card is protected for all future online transactions.
Click here to learn more about Verified by Visa.
---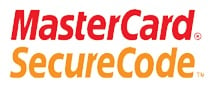 MasterCard Secure Code
When making payment online using a MasterCard, you may be asked to enter your MasterCard Secure Code password. If you are using your MasterCard for the first time online, you may be asked to create and verify your MasterCard Secure Code account. Again, creating your account is quick and easy and will ensure protection for all future transactions.
Click here to learn more about MasterCard Secure Code.
---
Card Payment Limits
Customers can make Credit Card and Debit Card payments online for gold and silver bullion bars and coins up to the value of £5,000 by Credit Card and £30,000 by Debit Card (inc. VAT). For online orders over £30,000 customers will have to select another payment method, with Internet Bank Transfer being the most commonly used.
Please note: These spend limits are subject to change. All orders over £50,000 must be placed via our telephone service on 0121 634 8060 between 9:30am - 5:30pm Monday to Friday or at our Trade Counter, open in Birmingham from 9:30am - 4:30pm, Monday - Friday. Buy gold with a Debit or Credit Card online at BullionByPost.
---

Delivery Options | Payment Options | Guide to Buying Gold | Buy Gold Bars & Coins
View our Top 5 Gold Investments and our Top 5 Silver Investments
---
Can't find what you're looking for?
Email Us
Send us an email and we will get back to you as soon as possible.
Telephone
0121 634 8060
Monday - Sunday, 7am - 10pm
Customer Services available 9am - 6pm weekdays. Answering service available outside these times and at weekends.
Contact Us
For any assistance, please feel free to contact our customer support team by using one of the methods listed below.
More contact options