Buy Gold Online with a Debit or Credit Card
---
Here at BullionByPost, we have partnered with Sage Pay (one of the UK's leading payment providers) to accept Credit Card payments for orders up to the value of £5,000 and Debit Card payments for orders up to the value of £30,000 online.

Customers will be able to benefit from the added convenience and security of buying gold and silver bullion online 24 hours a day with an instant Debit or Credit Card payment.

Don't worry, nothing has changed to our existing payment methods. If you prefer to pay via Bank Transfer (Internet or Telephone), Cash at Barclays, in-store or by Cheque, these popular payment methods are of course still available. View our full range of payment options .
---
Accepted Debit & Credit Cards
We now accept payment by Visa Debit and Visa Electron , Maestro and MasterCard Debit . We also now accept online payment by all Visa and MasterCard Credit Cards . There are no surcharges for either Debit Card or Credit Card payments.


Please note, here at BullionByPost.co.uk, we take security very seriously and can only dispatch Debit & Credit Card orders to the registered card holder's address. We operate a number of online security features to ensure all transactions are fully verified and secured.
---
Verified by Visa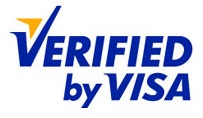 Verified by Visa is easy to use and gives you complete confidence when shopping online. Visa operates a Verified by Visa scheme to improve security for customers using both Visa Debit and Credit Cards. During the checkout process, you may be asked to enter your Verified by Visa password if you have previously used your card with another Verified by Visa website. If this is not the case, customers will be prompted to create an account. Set up will take 60 seconds and will ensure your card is protected for all future online transactions.
Click here to learn more about Verified by Visa.
---
MasterCard Secure Code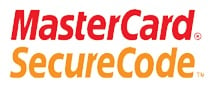 When making payment online using a MasterCard, you may be asked to enter your MasterCard Secure Code password. If you are using your MasterCard for the first time online, you may be asked to create and verify your MasterCard Secure Code account. Again, creating your account is quick and easy and will ensure protection for all future transactions.
Click here to learn more about MasterCard Secure Code.
---
Card Payment Limits
Customers can make Credit Card and Debit Card payments online for gold and silver bullion bars and coins up to the value of £5,000 by Credit Card and £30,000 by Debit Card (inc. VAT). Please note this spend limit is subject to change. For online orders over £30,000 customers will have to select another payment method, with Internet Bank Transfer being the most commonly used.
Please note all orders over £50,000 must be placed via our telephone service on 0121 634 8060 between 9:30am - 5:30pm Monday to Friday or at our Trade Counter, open in Birmingham from 9:30am - 4:30pm, Monday - Friday.

Buy gold with a Debit or Credit Card online at BullionByPost.
---
Delivery Options | Payment Options | Guide to Buying Gold | Buy Gold Bars & Coins

View our Top 5 Gold Investments and our Top 5 Silver Investments