Payment Options
Here at BullionByPost, we offer a wide range of payment options for your convenience. Place your order online and pay for your bullion using 1 of our 4 payment methods as follows:


1. Debit Card or Credit Card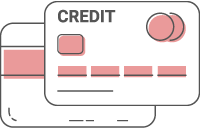 Pay online instantly with a card up to the value of £5,000 for Credit Cards and £30,000 for Debit Cards. We accept payment by Visa Debit, Visa Electron, Maestro and MasterCard Debit as well as all Visa and MasterCard Credit Cards .
There is no charge for using your Debit or Credit Cards. Click here for more information about cards.


2. Bank Transfer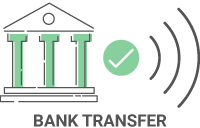 Pay by Internet or telephone bank transfer. Once you confirm your order, you will receive a confirmation email with your order number and our payment details so you can complete the transaction.
Pay immediately by bank transfer quoting your order number. If you do not make payment by the end of the next working day, your order may be cancelled . If we receive your funds by 2pm then your order will be dispatched the same day.


3. Personal Cheque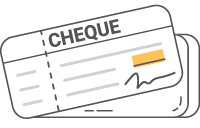 Pay by personal cheque. Cheques must be made payable to Jewellery Quarter Bullion Limited and sent by the end of the next working day to Floor 16, Centre City Tower, 7 Hill Street, Birmingham, B5 4UA. We must wait 4 working days from us receiving the cheque for your funds to clear fully before dispatching your order.
Please be sure to place your order online or over the phone with our customer support staff first before sending us a cheque payment.
Please note: Orders that qualify for Next Day Delivery will be sent out using this service once your cheque has cleared.


4. Cash at our Trade Counter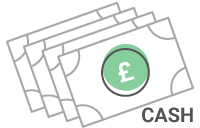 Pay cash in at our Trade Counter up to the value of £5,000. Payment in cash is only accepted if the customer has provided acceptable ID to our counter staff, including photo ID (passport or driving license) and a separate proof of address document (bank statement, utility bill etc) from within the last 3 months.
Please note: This sum is per household, not per person. The £5,000 limit is for a period of 12 months following the first cash purchase and not per transaction.
Customers arriving together to place separate orders at our Trade Counter cannot be served. For example, if John and Jim come together both wanting to spend £5,000 in cash each then we would not be able to serve them, whether they were married, friends, or neighbours. If they came together but just John was ordering then this would be fine.
These regulations are in order to comply with HM Revenues & Customs anti-money-laundering guidelines. Orders over this limit will be cancelled, and certified ID is requested to process all orders over £1,000 and for all refunds. ID documents will be requested if we cannot verify your identity.
---