SALE: 3% off everything*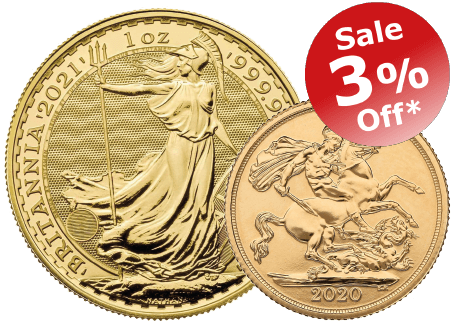 Prices cut on thousands of products. All orders include free insured delivery.
Shop Gold Coins
How To Buy Gold
The ultimate guide to investing in Gold

Read Investment Guide
Gold Half Sovereigns - South Africa
---
Gold Half Sovereigns were made by the Royal Mint in many locations, one of which being the South African branch of the mint in Pretoria, near Johannesburg.
Please call our support team on 0121 634 8060 or email us at [email protected] for any order assistance or product advice.
---
Find out more about us with an information pack sent direct to you through the post.