SALE: 3% off everything*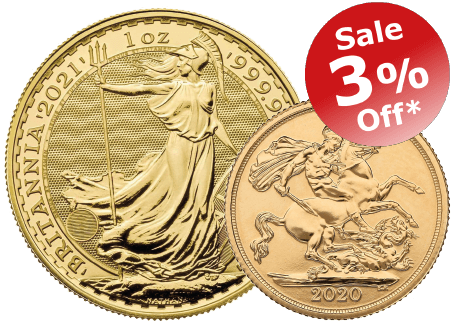 Prices cut on thousands of products. All orders include free insured delivery.
Shop Gold Coins
How To Buy Gold
The ultimate guide to investing in Gold

Read Investment Guide
10 Gram Gold Bars
---
We stock a selection of 10 gram Gold bars at low premiums for investment. Our bars are manufactured by LBMA-approved refiners PAMP, Metalor, Umicore and Heraeus. Select our 'Best Value 10g Bar' for the cheapest way to buy a 10g Gold bar.
All the bars shown below are brand new, 24ct gold and contain exactly 10 grams of pure gold. Prices include free insured delivery. For more information, call 0121 634 8060 or email [email protected]
---
Find out more about us with an information pack sent direct to you through the post.