Storing Gold Bullion
The physical possession and control of your bullion is one of the main benefits of investing in physical gold bullion over electronic or paper gold, however, you must consider where to store your investment. There really is no one correct answer - the truth is you can do with it as you please and can store it where you like; it really is down to personal preference.
On a basic level there are three different options: secure vaulted storage (by a trusted provider), a home safe, or to be more creative. All options offer a variety of pros and cons. When making your decision where to store your bullion and whether to insure it or not, always consider factors such as the physical size of your precious metals, the value of your bullion and the percentage of your net wealth it constitutes. These factors should help you decide the most relevant storage option for you.
---
Vaulted Storage
Secure vaulted storage offers investors the safest method of storing bullion.
For customers who want the added peace of mind of insured vaulting, BullionByPost's allocated storage solution gives you the ideal combination of security and accessibility. Bullion placed in allocated storage will remain the full ownership of the investor and will be packed into customer specific boxes in secure vaults at Brink's .
Although your bullion will not be available to hand, allocated storage gives you the flexibility to buy , sell and store from one place. If you decide to sell back to us vault extraction is free, and additionally physical delivery of your stored bullion can be requested at any time.
Fully insured vaulted storage is also surprisingly affordable available from just £10 a month - often cheaper than declaring on your home insurance!
Find out more about BullionByPost's allocated storage service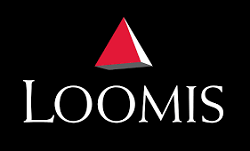 Be creative
If you are a relatively modest investor of physical bullion bars and coins, then a popular and cost effective method of storing it is at home. If you do opt for this method of storing your bullion at home then be creative. Hide it somewhere unusual, somewhere where if you did encounter an intruder they would not stumble across it by accident.
Again, it is crucial you are discreet. Keep the number of people aware to a minimum. It is not a good idea to tell friends and colleagues how much money you've made this year on your gold whilst dining in your local restaurant, you never know who's listening or who the information will get passed onto.
Please note: BullionByPost always advise investors to insure their gold and accept no responsibility for bullion once the customer has paid for and taken full receipt of their order.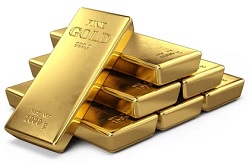 If you have any questions about gold bullion investment, please feel free to contact our knowledgeable and friendly team on 0121 634 8060 who will be happy to talk you through any queries you may have. Alternatively, you can email us at sales@bullionbypost.co.uk and we will get back to you as soon as possible.



Related Links: Gold Storage Solution at Brink's | Gold Investment Advice Guide
View our Top 5 Gold Investments and our Top 5 Silver Investments