SALE: 3% off everything*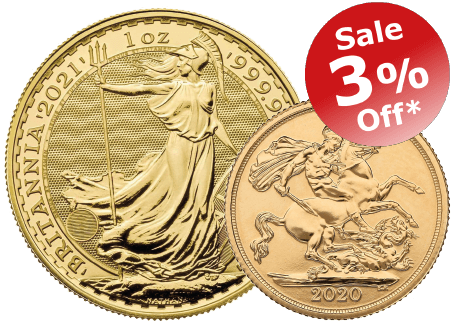 Prices cut on thousands of products. All orders include free insured delivery.
Shop Gold Coins
How To Buy Gold
The ultimate guide to investing in Gold

Read Investment Guide
Proof £2 coins
---
At BullionByPost we have a wide ranging stock of Royal Mint collectable gold coins, perfect for people wanting a piece of British history AND a tidy investment.
These £2 proof gold coins, often known as Double Sovereigns, are 22 carat gold in purity and weigh 15.98 grams. They have a width of 28.4mm diameter and a thickness of 2mm.
For any assistance please call 0121 634 8060 or email us at [email protected]
---
---
The Two Pound Gold Coin is also known as the Double Sovereign. many designs for the Two Pound Gold Coin are available, including the original Sovereign design.
Find out more about us with an information pack sent direct to you through the post.