Investment Calculator
Our investment calculator is a great option for investors unsure of what to buy. Simply enter the amount you are looking to invest and your chosen metal, and the investment calculator will then return a range of different packages to suit your budget, based on various investment considerations.
Best Value Package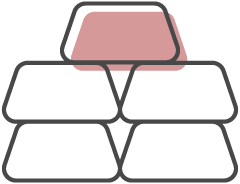 The Best Value package provides the very best value for money for individuals unconcerned as to which size or type of bar or coin they will receive. This is perfect for investors looking for their metal of choice at the best price within their budget, and are not concerned with flexibility or CGT.
VAT-Free Silver Package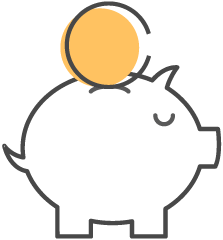 Buy 1kg silver bars and 1oz silver Britannia coins without paying VAT. Your bullion will be stored in an accredited vault in Zurich, and with no VAT to pay it means you will receive more metal for your money. VAT will only become payable if you later request delivery of your investments.
Capital Gains Tax Free Coin Package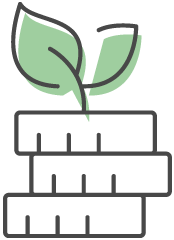 The CGT-free coin package provides British legal tender coins produced by The Royal Mint. Due to their legal tender status these coins are exempt from any Capital Gains Tax when selling in the future. This package is ideal for UK investors looking to maximise any profits when selling, and are concerned they may have gains above their annual allowance.
Flexible Package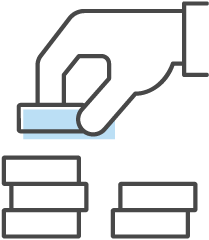 Flexibility can be a useful consideration in any investment. While larger units often cost less per gram, they can limit your ability to part-sell in the future, requiring you to liquidate the whole investment in one go. For investors who want the benefits of more units, the flexible package provides multiple smaller units, whilst still offering great value for money.
Cheapest Coin Package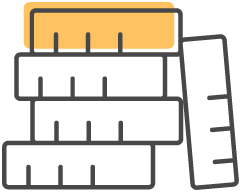 For investors who prefer coins over bars, this package provides the very best value for coins in your metal of choice. This can include UK coins, but may also feature non-UK coins.
Cheapest Bars Package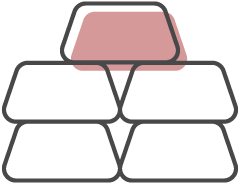 For customers who prefer to buy bars rather than coins, this package is a great choice for you. This package will find the cheapest bars available within your budget for your metal of choice, perfect for those who enjoy pure bullion ingots. All bars will be 24 carat gold, and produced by an LBMA-approved refiner.