About Us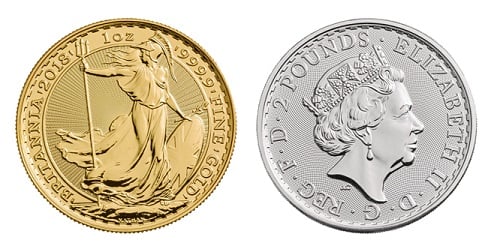 BullionByPost® is the UK's No.1 online bullion dealer*. Based in Birmingham city centre, BullionByPost is part of Jewellery Quarter Bullion Limited (JQB). We launched the BullionByPost service in order to offer private UK investors a straightforward and secure way to buy bullion at low margins ideal for investment.
We offer a complete range of bullion products including gold bars, silver bars, gold coins and silver coins, as well as platinum and palladium products, and an array of helpful tools for understanding the bullion market.
If you have any questions, please feel free to give us a call on 0121 634 8060 or fill in our 'Contact Us' form. Our experienced advisors are on hand and ready to help between 9am and 6pm and will get back to you quickly.
Alternatively, if you'd rather not speak to us, why not read our simple How To Buy guide, explaining how you can get started investing in bullion and how the process works.
---
Suppliers of LBMA-approved Bullion
BullionByPost is a fully authorised distributor of gold and silver bullion from Umicore, Heraeus, PAMP Suisse,
Metalor, Scottsdale Silver, and the Perth Mint.
The company is also a Royal Mint authorised bullion distributor, with current year coins sourced directly from
their plant in Llantrisant, Wales
For more information about the companies we stock, please visit our Bullion Refiners page.


---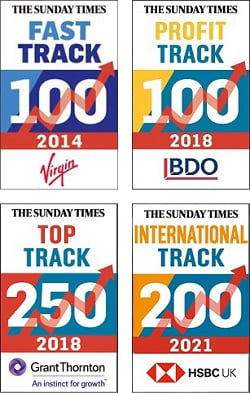 Award-winning Business
Jewellery Quarter Bullion, owners of BullionByPost, has been awarded 4 track awards in the last 7 years for
business growth and excellent performance. The awards are sponsored by The Sunday Times, who in turn
utilise data from Oxford-based researchers Fast Track.

Fast Track 100 - The top 100 private companies in Britain based on the fastest-growing sales for the last
three years.

Profit Track 100 - The top 100 private companies in Britain based on the fastest-growing profits for the last
three years.

Top Track 250 -The top 250 private companies in Britain (mid-market) based on the largest growth.

International Track 200 - The top 200 private companies in the UK (mid-market) based on the fastest-growing
overseas sales.
---
Excellent Customer Support & eKomi Reviews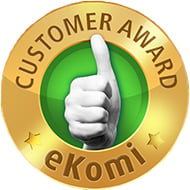 We pride ourselves on our award-winning customer services. Our support staff are on hand Monday to Friday from 9am until 6pm, with answer phone coverage between 7am and 10pm to handle any missed calls. You can reach us on 0121 634 8060 , via email at support@bullionbypost.co.uk, or via our Contact Us page.
BullionByPost not only operates in the UK and Ireland but also across mainland Europe. We offer customer assistance in a range of languages, including French, Greek, Spanish, Italian, and Dutch.
Read our 21,000+ customer reviews and find out what our customers have to say about us on eKomi: a 100% independent, third party customer-feedback website.
---
Insured Delivery & Secure Storage
As well as our great customer service, we also offer FREE, fully insured delivery on all orders. All our parcels are discreetly packaged and delivered to your door directly. Orders over £250 will additionally be provided with a tracking number, so that you can follow your order every step of the way from us to you.
If delivery isn't for you then we also offer allocated secure storage with Brink's of London; one of the world's most respectable security companies. Your items will be kept packed in a secure location in YOUR name, and you can request delivery or to sell your bullion at any time.
We additionally offer dynamic storage of VAT-Free silver Britannias and 1 Kilo bullion bars in Zurich. These bars are held by Loomis on a secure site but aren't held in individual consignments like the UK storage options, allowing for quicker trading for investors.


---
Press & Media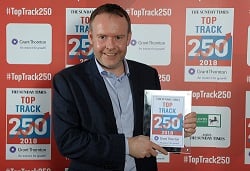 At BullionByPost we aim to give our customers as much information and as accurate information as possible. We have a vast range of infopages (see the left navigation bar) tackling many subjects regarding bullion, but we also provide news coverage and current affair discussion on our Gold News section. Here you can see the latest stories about gold, silver, the stock markets, the value of currencies, and much more - all helping you, the investor, build up a better picture of the state of the wider economy and enabling smarter investments.
You can also read all about BullionByPost and our parent company, Jewellery Quarter Bullion Ltd, by visiting the 'In The Media' section. We regularly add articles and features about the company or our CEO, Rob Halliday-Stein.
If you have a press/media enquiry please contact Liam Sheasby at marketing@bullionbypost.co.uk.
---
SmartPay
At BullionByPost we utilise Barclays bank's SmartPay system for transactions through our website.
For our customers, this means quick and easy payment when purchasing on our website. Minimal
fuss, maximum protection.
For us as a business, it bundles up what formerly required multiple services to do when processing
and inspecting payments. The increase in speed allows us to accept and resolve orders quicker,
meaning more time for our staff to focus on customer support and assistance.


---
Tax & Compliance
It is the intention of Jewellery Quarter Bullion Ltd to fully comply with all tax legislation and to pay the correct amount of tax
which is legally due in each country which we operate. For more in-depth information, please read our Tax Strategy page.


---
Modern Slavery Statement

We work with internationally recognised mints and refiners, and buy and sell products from current members of the LBMA
in order to meet the highest standards of worker rights and conditions in our supply chain. For further information please
read our Modern Slavery Statement.