SALE: 3% off everything*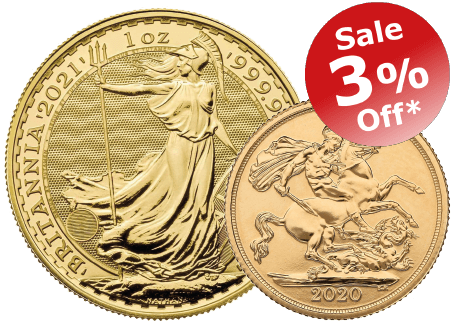 Prices cut on thousands of products. All orders include free insured delivery.
Shop Gold Coins
How To Buy Gold
The ultimate guide to investing in Gold

Read Investment Guide
Sterling Silver Coins (.925)
---
Sterling Silver was used by a variety of mints including the Royal Mint as a way of strengthening silver bullion - especially silver coins. The process mixed fine silver with a small amount of another metal (usually copper) to produce a silver coin or bar that was 92.5% pure; high enough to satisfy investors and strong enough to avoid damage.
---
Find out more about us with an information pack sent direct to you through the post.