SALE: 3% off everything*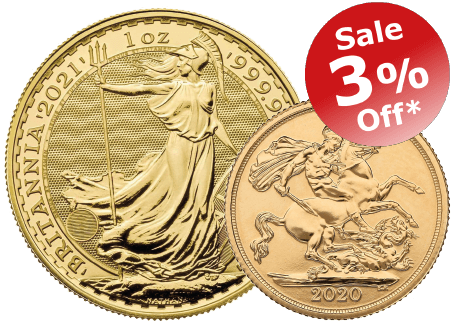 Prices cut on thousands of products. All orders include free insured delivery.
Shop Gold Coins
How To Buy Gold
The ultimate guide to investing in Gold

Read Investment Guide
French Francs
---
At BullionByPost we stock a wide range of gold bullion and numismatic coins from all over the world, including this selection of gold French Francs.
The first Francs were used between 1360 and 1641, and reintroduced again in 1795. Modern day France has used the Euro since 2002, but it was a popular reserve currency like Pound Sterling and US Dollars for much of the 19th and 20th Centuries. Below are a further selection of limited and rare French gold coins that we currently have in stock:
---
---
If you are looking for a particular item or have further questions, please contact our friendly and knowledgeable team on 0121 634 8060 or submit your question on the contact form, where they shall be able to assist you.
We also buy French Gold Coins of any age or denomination at very competitive rates - Please telephone 0121 634 8060 for a quote.
Find out more about us with an information pack sent direct to you through the post.