SALE: 3% off everything*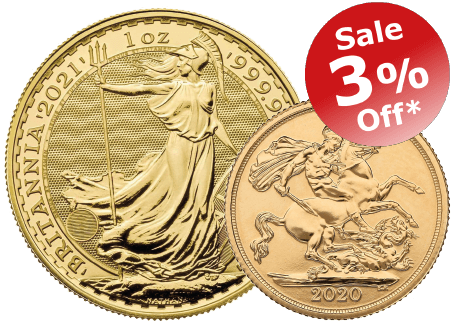 Prices cut on thousands of products. All orders include free insured delivery.
Shop Gold Coins
How To Buy Gold
The ultimate guide to investing in Gold

Read Investment Guide
Victoria Jubilee Head 1887 - 1893
---
---
Queen Victoria Sovereign engravers:
Initials for Joseph Edgar Boehm (J.E.B.) appear until 1890, while those for Leonard Charles Wyon (L.C.W.) appear until 1891. Beyond that, Victoria Sovereigns will feature T.B. at the base of the Queen's neck, for Thomas Brock.
Find out more about us with an information pack sent direct to you through the post.