BullionByPost® in the media
Any media appearances by BullionByPost in the national or regional press can be found here. We have been featured by BBC News & Radio 4, The Sunday Times, The Daily Telegraph, MoneyWeek, the Financial Times, New Statesman, Money Observer, The Spectator, and even the New Scientist.
We also have a new TV advert currently airing across channels in the UK and Ireland.
If you are a journalist and have a press/media enquiry please contact our Marketing Team, at marketing@bullionbypost.co.uk.
About Us Reviews Our History Work at BBP

---
We are proud to announce that BullionByPost has been included in the 2021 Precious Metals
#SpearsIndex, Spear's Magazine's selection of the best alternative assets advisers for High
Net Worth (HNW) individuals.
The index is an annual assessment of all manner of investment avenues and sees BullionByPost
recognised as one of the top-tier bullion firms in the United Kingdom at present.
For more details, visit the Spear's website as https://www.spearswms.com/the-best-precious-
metals-advisers-for-high-net-worth-individuals
---
Founder & CEO Rob Halliday-Stein was amongst the special guests talking with Business Insider
for their e-commerce talk 'Inside the Deal', alongside senior figures from finnCap Capital Markets,
eve sleep, and Yodel.
The conversation introduces each of the businesses and their performance, before diving in to the
specifics of how the companies have handled Covid-19 and the difficulties a pandemic entails, as
well as the surprise benefits with the change in lifestyles during lockdowns.
View the full video at https://www.businessleader.co.uk/inside-the-deal-e-commerce/123366/
---
BullionByPost & GOLD.co.uk founder Rob Halliday-Stein spoke to The Times newspaper to discuss
the ups and downs of the gold market during the Covid-19 pandemic.
Mr Halliday-Stein echoed the sentiments of other industry insiders and experts also in the interview,
stressing that consumer demand has remained high thanks to economic uncertainty, and the growing
talk of inflation in the media was reinforcing consumer sentiment that tough times lie ahead.
Read more at https://www.thetimes.co.uk/article/gold-set-to-regain-shine-after-falling-from-pandemic-peak-qzvxwkxzv
---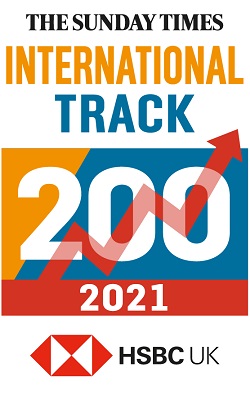 Still on track! BullionByPost makes International Track 200
BullionByPost (and the wider Jewellery Quarter Bullion Ltd behind it) has made it into the Sunday
Times/HSBC International Track 200; a league table of the top performing companies in the
UK and globally.
BBP achieved a remarkable sixth place on the list of 200 businesses; showcasing not only the
significant increase in safe haven demand during the Covid-19 pandemic but also proof of how well
the company has handled business in that same period.
With many retailers encountering supply chain difficulties, it's testament to the hours of behind-the-scene
work that goes in to running the company that BullionByPost has managed to minimise disruption and
provide customers - both new and old - with the expected high quality of goods and service.
With this achievement, BullionByPost has now appeared in the track lists four times in the past seven years,
with rankings in 2014, 2018 twice, and now 2021 respectively.
More information can be found at https://www.fasttrack.co.uk/company_profile/bullionbypost-4/
---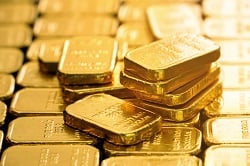 Following the gold price surge above $2,000 per ounce, Business Leader magazine spoke to Rob
Morgan, Pensions & Investments Analyst at Charles Stanley Direct, as well as our very own Rob
Halliday-Stein, to gauge their thoughts on how the bullion market was performing, why gold is doing
so well, and the potential for other precious metals such as silver and platinum.
The article, available via the link below, also gives advice for investors about how to approach buying
and selling in what is a volatile market during the Covid-19 lockdown.
To read the full article, please visit the Business Leader website.
Published 18th August 2020 | Business Leader
---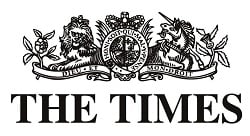 Over the weekend The Times newspaper published an article about the other side of the coronavirus
lockdown, focusing on businesses who have bucked the trend and seen improved revenues and
popularity during the virus pandemic.
Rob Halliday-Stein, founder and Managing Director of BullionByPost, spoke to Emily Gosden about the
"extremely strong" demand both BullionByPost and Gold.co.uk were experiencing.
"We were selling everything we could get — our sales were over three times normal levels and we could
have sold a lot more if we could have secured any more stock."
The article also goes on to cover spread-betting firms, home exercise equipment makers, and even local
corner shops, offering insight into the ways that public consumerism has changed in a crisis.
Subscribers to The Times' website can read the full article at:
https://www.thetimes.co.uk/article/who-s-doing-well-out-of-lockdown-ltst7vwrh.
Published 6th June 2020 | The Times
---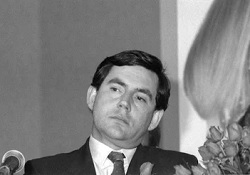 The Daily Express newspaper, with the help of an article written last May by BullionByPost,
has today published an article about the historic sale of British gold bullion reserves by former
Prime Minister Gordon Brown.
The article centres around Brown's memorable gold sale in the early 2000s; a controversial
sale that was scuppered at the time by Parliament's necessity to be informed of such a move.
The lawful and democratic requirement to confirm the sale resulted in the market value of gold
dropping, in anticipation of such large quantities being sold - a point many believe the government
should have been more aware of.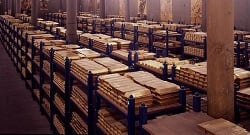 In hindsight, the Prime Minister got the best value he could have for the gold at the time, with
the price of gold continuing to fall for the next few years. The financial crisis in 2008 has since
led to a steady rise in both gold's demand and its value for the past 12 years however, making
the sale a short-term benefit at best.
Continue reading at the Daily Express website, or read our original article from last May by visiting
our Gold News section.
Published 9th April 2020 | Daily Express
---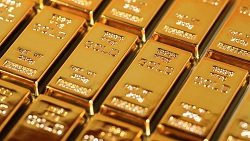 Hanna Ziady of CNN Business spoke to Rob Halliday-Stein, MD of BullionByPost, about the
current volume of trading and - in his own words - the "unprecedented" growth in bullion demand.
The article, available below, points to gold's safe-haven asset status as the big driving factor
behind the clamour to grab whatever gold consumers can, while warning that the international
precious metal market may be entering a supply shortage if Tuesday's gold futures price spike
is to be believed.
To read the full article, please visit the CNN Business website.
Published 26th March 2020 | CNN Business
---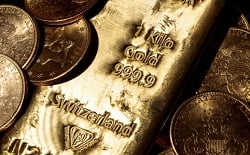 International news agency AFP published an article this morning discussing the significant rise
in demand for gold bullion across the world in light of the coronavirus pandemic and the spread
of the Covid-19 disease.
Our news editor, Liam Sheasby, was one of many industry figures who spoke to AFP's Kevin Trublet
about the latest surge in demand for gold and silver bullion as the global economy struggles to cope
with sizable losses to workforces.
To read the full article, please visit the Yahoo Finance website.
Published 26th March 2020 | AFP News Wire
---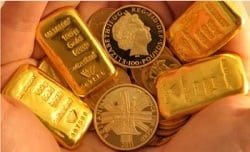 With the growing impact of the Covid-19 virus - now deemed a pandemic - affecting day to day
life in the UK and beyond, many consumers are turning to precious metals to protect their wealth.
BullionByPost has seen a remarkable surge in demand for gold and silver bullion products in the
last month, and demand looks set to continue.
Our managing director, Rob Halliday-Stein, was one of many industry insiders who spoke to the
FT's Henry Sanderson to explain what impact this coronavirus is having on business.
To read the full article, please visit the Financial Times website (subscription required)
Published 23rd March 2020 | Financial Times
---
Daily Mail: Lorry driver discovers gold Henry VIII half-sovereign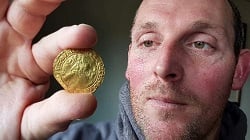 Sean Sandercock, a lorry driver from Okehampton in central Devon, has discovered a rare gold Henry
VIII half Sovereign coin. Sandercock, a keen metal detectorist, found the coin late last month and is
now looking to sell it to the highest bidder - whether a private sale or at auction - and split the fee
with the landowner.
His find was reported by local newspaper the Okehampton Times, before being picked up by the Daily
Mail, who in turn cited BullionByPost for our numismatic expertise regarding the rarity of Henry VIII
sovereign coins.
Image courtesy of SWNS / Okehampton Times. To read the original article, please visit the Okehampton Times website.
For more photos, please visit Sean Sandercock's Twitter account.
Published 12th February 2020 | Mail Online
---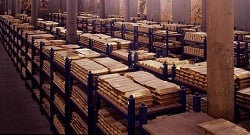 As Brexit rumbles on, the Wall Street Journal decided to speak to influential buyers and sellers from
within the gold market to assess the impact of Brexit; specifically the uncertainty of the UK's
relationship with the EU and the effect it is having on demand for gold.
Jewellery Quarter Bullion's managing director Rob Halliday-Stein was amongst those interviewed by
Joe Wallace at the WSJ, giving his explanation for why gold demand is so strong at the moment.
To read the full article, please visit the Wall Street Journal website.
Published 13th September 2019 | The Wall Street Journal
---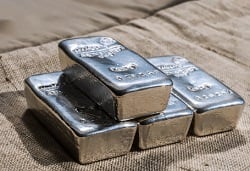 With the price of silver rising more than 8% in the past week and 32% in the past three months,
many investors are starting to buy silver bullion as an investment hedge as well as physical gold.
US monetary policy and the trade war are ramping up demand, with BullionByPost reporting a
300% rise in demand for silver compared to this period last year.
Our managing director, Rob Halliday-Stein, took time out to speak to the Daily Telegraph's assistant
business editor Jon Yeomans about the precious metal, and how investors want their silver VAT-free
like gold.
To read the full article, please click the link below:
https://www.telegraph.co.uk/business/2019/08/29/silver-shines-prices-hit-two-year-high/
Published 29th August 2019 | The Telegraph
---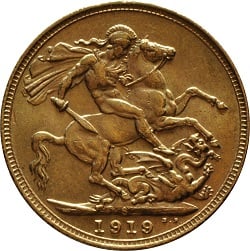 Rob Halliday-Stein spoke to Adam Williams, a personal finance reporter with the Daily Telegraph,
to discuss the benefits that investors can take advantage of when investing in gold bullion
and coins - in particular gold Sovereigns.
The article details the differences in buying gold bullion bars and gold bullion coins, as well as
touching on the potential value of rare or older coinage in a collector's market, but primarily
focuses on Rob's advice on dealing with Capital Gains Tax when investing large sums in gold.
To read the full article, please visit the link below:
https://www.telegraph.co.uk/money/consumer-affairs/invest-gold-pay-no-capital-gains-tax/
Published 2nd June 2019 | The Telegraph
---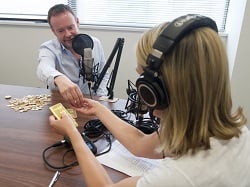 Julie-Anna Needham presents the latest instalment of her podcast 'Behind the Balance Sheet', in
which she interviews different business leaders from across the UK.
In the latest interview, BullionByPost MD Rob Halliday-Stein spoke to Julie-Anna about a range of
subjects, from how BullionByPost was found to how the gold market is currently faring, as well
as other projects Rob has in progress in and around Birmingham.
Aired 28th May 2019 | Behind the Balance Sheet
---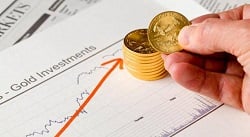 BullionByPost sister site Inversoro.es was recently interviewed by renowned Spanish financial news
group Dirigentes to gauge our thoughts on why gold is a strong safe haven asset to hold as part
of a wider investment portfolio. Parts of the interview feature in the group's Funds & Markets section.
Our French website, bullionbypost.fr, also attracted some media attention in recent weeks, with
French financial journalists Jean de Portal also quizzing our team about the benefits of owning
gold and just how competitive we are with our European rivals on items such as the Britannia
gold coins.
You can read (or Google Translate) our chat with journalist Patricia Malagón and Dirigentes here.
For our French feature in 'Alerte Jaune' please click these image links: Page 1, Page 5, Page 6, Page 8.
---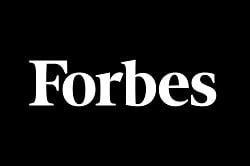 Rob Halliday-Stein, the MD of BullionByPost, spoke to the bi-weekly American business magazine
Forbes this week to discuss how political uncertainty was impacting on gold demand and the price
of the precious metal.
The article highlights how BullionByPost sold 30% more gold in two days this week compared to all
of last week, with UK demand being strongly influenced by the ongoing turmoil in Parliament.
"The current price means gold is approaching levels in sterling not seen since 2016," says Halliday,
"though with Brexit still to be resolved, the gold price could surpass the all-time high of £1,178 per
ounce set in September 2011." Click here to read the full Forbes article.
Published 16th January 2019 | Forbes
---
Royal Bank of Scotland: A Golden Opportunity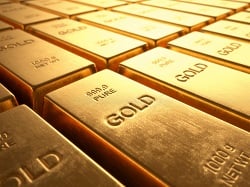 The Royal Bank of Scotland recently interviewed BullionByPost managing director Rob Halliday-Stein
about the gold market's current situation, as well as its prospects for the future and how BBP is coping
with 2018's unusual market behaviour.
The interviewer also speaks to Russ Mould, a well known investment director at AJ Bell, who expands
on Rob's insight and explains the strong connection between the US Dollar and the price of gold
globally, and how it holds greater sway than regional factors.
To read the full article visit https://rbsprivate.contentlive.co.uk/content/a-golden-opportunity-buying-gold
---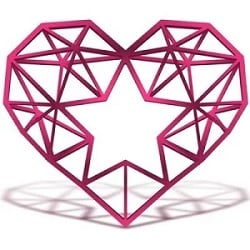 JQB reach UK Customer Experience Awards 2018 finals
Jewellery Quarter Bullion proudly reached the finals of the UK Customer Experience Awards
this month, with CEO Rob Halliday-Stein, PR Manager Daryl Jackson, and Customer Service
representative Saïd Khan giving the company's presentation to a packed room at Wembley
Stadium, before attending the evening awards ceremony.
Unfortunately we did not win either of the awards we were nominated for, losing out to British
Telecom in the ' CUSTOMER CENTRIC CULTURE - CUSTOMER FOCUS' and Skipton Building
Society in the ' FINANCIAL SERVICES - BANKING & INVESTMENT ' categories, but to make the
finals with such prestigious competitors shows that customers and industry personnel alike are
noticing the excellent work done at BullionByPost and GOLD.co.uk who belong to the JQB group.
---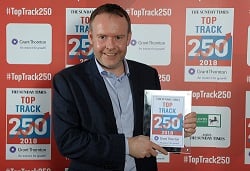 BullionByPost make the Top Track 250 for 2018!
BullionByPost (JQB) has officially made the Sunday Times Grant Thornton Top Track 250 for 2018!
The list, produced by one of Britain's best known newspapers, is a ranking of private mid-market
companies based on their sales. The result was announced on Sunday October 7th, with an awards
event to come in November. [Update: Event photo pictured right]
The rankings put BullionByPost/Jewellery Quarter Bullion alongside locals in Birmingham Airport and
West Bromwich Albion football club, as well as other well known institutions including Travelodge,
Wagamama, RAC, Lush, and Waterstones.
You can view all the rankings at http://www.fasttrack.co.uk/league-tables/top-track-250/league-table/
---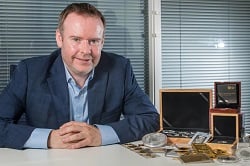 The Sun: Dad-of-two turned £10,000 into £100 million business selling gold bars and coins
BullionByPost Managing Director Rob Halliday-Stein was recently interviewed about how he started
the company, the difficulties along the way, and advice for aspiring businessmen and women on
how to achieve their goals and be successful in a difficult economy. Click here to read the article.
Published 14th August 2018 | The Sun
---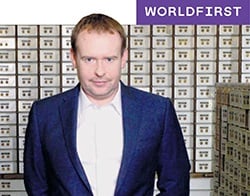 The Sunday Times: Setting the bar for bullion
Following BullionByPost's return to the Profit Track 100, Rob Halliday-Stein recently featured in
The Sunday Times discussing BullionByPost's history and the company's growth, as well as
speaking about our recent expansion into Europe and the difficulties of operating around Brexit.
To read more, please visit The Sunday Times website at https://www.thetimes.co.uk/ or you can read the full article directly with the Times' interview partners worldfirst.com.

Published 10th July 2018 | Sunday Times & WorldFirst
---
BullionByPost make Profit Track 100 for 2018!
BullionByPost has officially made the Sunday Times BDO Profit Track 100 list for 2018, four
years after their last appearance. The UK's biggest online bullion dealer* came in at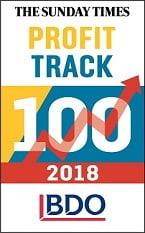 number
92; a remarkable achievement for a company that is no longer in its infancy.
The league table ranks Britain's 100 private companies with the fastest-growing profits over
their latest three years. It is compiled by Fast Track and published as a supplement in The
Sunday Times each April.
Speaking about the company's repeat appearance in the Fast Track 100, managing director
Rob Halliday-Stein said: "This is just the start. There are a lot of ambitious plans for the future
of the company. I started with the original aim of being 'The UK's Number One Online Bullion
Dealer'. We had a clear vision that that was possible, and we firmly achieved that a long time ago.
"We are now looking forward to the next stage of the business and our vision is to become the
world's most respected online precious metals business. We are broadening it out in terms of
geography".
---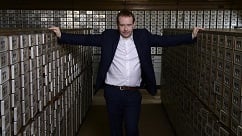 Metro: My Money... Rob Halliday-Stein
ROB HALLIDAY-STEIN started BullionByPost in 2008 with just £10,000. Claiming to be the UK's first
online bullion dealer showing live pricing, the 40-year-old's company now has an annual turnover of
more than £125 million, employs more than 40 people and is expanding into Europe.
Published 24th October, 2017 | Metro
---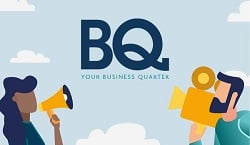 Business Quarter: Birmingham's Golden Boy

Entrepreneurship and business magazine 'Business Quarter' took the time to interview
BullionByPost founder Rob Halliday-Stein, looking into our story and plans for the future.
Click here to read the full article on the BQ website.
February 2017 | BQ
---
BBC: Trump's victory drives influx of investors to BullionByPost

BullionByPost were featured in the BBC after Donald Trump's US election victory prompted
unprecedented demand for gold. The 24 hour period following the announcement of the new
president-elect saw an influx of investment into precious metals, and a record-breaking day for BullionByPost.
Click here to read the full article on the BBC website.
Published 9th November 2016 | BBC
---
Wall Street Journal: Britons watch their pockets, portfolios ahead of Brexit vote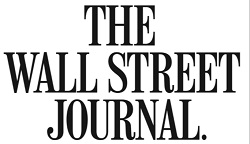 As the fall in sterling prompts a rush to exchange pounds, some dump U.K. equities and buy
gold. Polls were pointing to a U.K vote to leave the European Union and the pound was falling.
As the June 23 vote loomed, some Britons wanted to buy other currencies in case a vote for a
so-called Brexit caused sterling to plunge further.
The price of gold is up by 22% this year-to-date, with global concern over the British referendum
being one of the factors cited, analysts say. While that buying will have been driven by global
investors and Asian consumers, Brits have also been stocking up on gold.
Bullion By Post, the UK's largest online bullion dealer, said it was expecting June to be its busiest
month ever on the back of Brexit-linked uncertainty, peaking at the end of next week.
Click here to read the article on The Wall Street Journal website.
Published 17th June 2016 | The Wall Street Journal
---
Telegraph: Brexit gold rush to generate £10m in a single day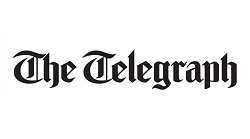 BullionByPost, Britain's biggest online gold dealer, is forecasting its biggest ever trading day if
voters decide on a Brexit. "We have a number of large clients waiting to place orders," claimed
founder Rob Halliday-Stein. "Everyone is waiting for the referendum outcome.
"Gold rises on volatility and we've never had a day as volatile as a Brexit day in the gold price
market". BullionByPost has already seen increased activity in the run up to the vote. Sales in
the first two weeks of June are up 54pc on the same period last month.
Click here to read the article on The Telegraph website.
Published 14th June 2016 | The Telegraph
---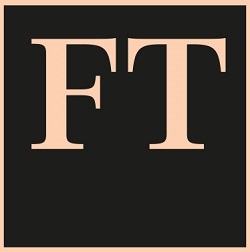 Financial Times: My First Million - Rob Halliday-Stein
Read how entrepreneur Rob Halliday-Stein, 37, founded BullionByPost in 2008, using £10,000
from his mother's will. After his mother's death, Halliday-Stein invested part of his inheritance
in physical bullion. Put off by the unfriendliness and high premiums of traditional dealers, he
recognised a gap in the market for the small investor, which coincided with the banking crisis.
The company, which employs 25 staff, has handled over 100,000 deliveries and in 2013-14
sales hit £96m. Since April last year the company has offered a new bullion storage service
in partnership with secure storage firm Brink's.
Click here to read the article on the FT.com (subscription required)
Published May 2015 | The Financial Times
---
BullionByPost make Fast Track 100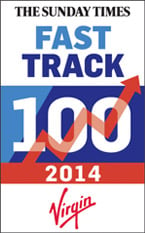 BullionByPost has made the Sunday Times Virgin Fast Track 100 league table for the first time
ranking 63 for 2014. The Sunday Times Virgin Fast Track 100 league table ranks the UK's 100
private companies with the fastest growing sales over the last three years.
Fast Track 100 is compiled by Fast Track and published in The Sunday Times each December
and awards private businesses run by entrepreneurs, has between 20 and 500 staff with sales
ranging between £5m and £100m.
Founded in 2008 by Rob Halliday-Stein, BullionByPost's sales hit £96m during 2014 achieving a
3 year average sales growth of 59.57%.
December 2014 | Fast Track 100 - The Sunday Times
---
Rob Halliday-Stein, founder and MD of BullionByPost, says the company saw a 41 percent
surge in gold sales to Scotland last week as residents fear a "yes" vote in the referendum.

Watch the video on the CNBC website
Aired Tuesday 16th September 2014 | CNBC
---
Management Today: Let's Hear It For Number Twos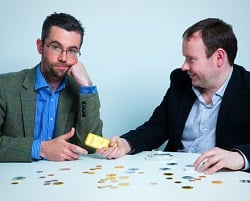 Management Today caught up with Rob Halliday-Stein, MD and founder of BullionByPost,
and long-time friend Anthony Smiley, the company's Finance Director. The conversation,
one of many with Management Today from a multitude of different companies,
dives in to the difficulties and benefits of working with a close friend, as well as the
usual trials and tribulations of being the second in command of a multi-million
pound business.

The article also goes on to discuss the growth of the business, as well as the importance of bringing in new personalities and complementing skill sets.
Read the full article on the Management Today website
Published June 2014 | Management Today
---
BullionByPost founder named IoD director of the year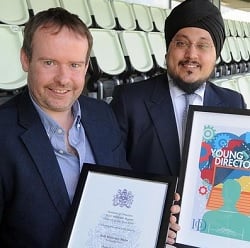 Rob Halliday-Stein, founder of BullionByPost, was named overall director of the year and also
young director of the year by the West Midlands branch of the Institute of Directors (IoD) at
its annual awards at Warwickshire County Club in Edgbaston.
Regional chairman Jason Wouhra praised Rob's entrepreneurial vision which he called a
lesson to everyone who had a business idea and wanted to take it to market.
Rob Halliday-Stein founded the business in his home for £10,000 and now generates turnover
of £120m. BullionByPost, the UK's No.1 online supplier of gold and silver bullion, was created
when the founder, Halliday-Stein, spotted a gap in the market to provide bullion directly to the public.
June 2014 | Institute of Directors
---
Jazz FM: Rob Halliday-Stein joins Elliot Moss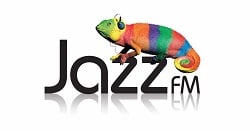 Founder and Managing Director of Jewellery Quarter Bullion Limited, Rob Halliday-Stein is
interviewed by Elliot Moss on Jazz FM. Rob tells how he spotted a gap in the market and
turned an initial £10,000 investment into a £100m a year plus business in five years.
Listen to the full interview on iTunes

Aired May 2014 | Jazz FM
---
Professional Jeweller: IN DEPTH - A bright future for silver?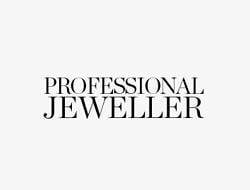 Annual silver hallmarking figures have declined by six million articles in the past decade, but
as the silver price eases, jewellery brands are reacting with fresh designs tailored to fit
customers' spend.

The Professional Jeweller speaks to wholesalers, British brands and bullion dealers, including
Rob Halliday-Stein, founder of BullionByPost, about what's new and next for the white metal.
Despite the changing tastes of consumers and the shift in jewellery trends creating a melting
pot of innovative silver brands, Halliday-Stein highlights the two types of consumers buying
silver from the UK's leading online bullion dealer, BullionByPost, "We have two customers buying
silver; one for long term investments – people who are tucking something away for decades
mostly who don't intend to sell it anytime soon – and the people buying it for gifts. Coins and
small bars are very popular for christenings still and the current prices make silver look attractive
again, which is obviously a good thing in terms of gifting and jewellery."
Published May 2014 | Professional Jeweller

---
Professional Jeweller: Indian silver imports fall as gold curbs ease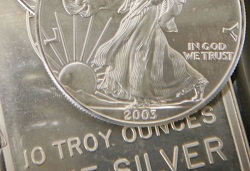 Professional Jeweller speaks to Rob Halliday-Stein, founder of BullionByPost, about the
easing of import restrictions on gold into India and its side-effects on silver demand.
With India easing the restrictions on importing gold, Reuters have suggested that the
demand for silver is likely to fall from the record high levels experienced in 2013. India,
which currently accounts for 20% of the world silver consumption, tripled imports of
silver in 2013 after restrictions on gold imports were put in place in a bid to cure a high
current account deficit and combat illegal smuggling.
Read the full article on the Professional Jeweller website
Published March 2014 | Professional Jeweller
---
BullionByPost scoop Best Financial Services Award

BullionByPost scoop the award for Best Financial Services at the eCommerce Awards for Excellence
following another record year for sales.
BullionByPost were shortlisted in a competitive group alongside LV=, MyBank, Nutmeg, eWAY, Ukash,
Avantia Group and 1st Central Insurance Management. The award was presented to BullionByPost
founder and MD Rob Halliday-Stein by TV comedian and host for the evening, Rob Beckett.



October 2013 | E-Commerce Awards 2013

---
TELEGRAPH: Gold Price Falls Fuel 'Record' Bullion Sales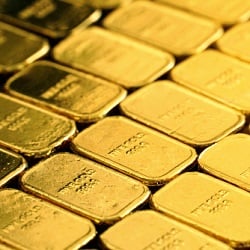 BullionByPost founder & Managing Director, Rob Halliday-Stein tells the Telegraph how the latest
gold price falls have fuelled consumer demand for gold bullion describing Friday 28th June as a
'record' day with over £1 million sales.
"For every seller there's a buyer," says Halliday-Stein. "The sellers tend to be big and fast and the
buyers smaller and slower. The reason they are buying has not changed - it is because they are
worried about the medium to long-term outlook for the economy, and QE."
Halliday-Stein goes on to predict that despite recent gold price falls, bullion sales will continue
to grow and is very confident the popularity of gold will continue to grow as more people look
to spread risk. Management forecast turnover of more than £120m for the next financial year
after sales hit £87m in the year to April, 58 per cent up on the previous year.
Read the full story online at the Daily Telegraph website.
Published 29th June 2013 | The Telegraph
---
BBC Radio 4: ' You&Yours' interviews Rob Halliday-Stein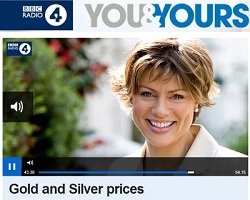 Listen to BullionByPost Founder & Managing Director Rob Halliday-Stein interviewed on BBC
Radio 4 You&Yours show on how the recent gold and silver price drops have affected his
growing business.
Rob explains how increased demand for gold and silver bullion has forced him to recruit new
staff and seek a new larger premises in Birmingham city centre. Rob also goes on to detail
how the recent price dip has resulted in an unprecedented surge in demand for physical bullion
with thousands of new private investors buying gold for the first time.
Aired April 2013 | BBC Radio 4 - You&Yours
---
BullionByPost's gold bars star on BBC2 Newsnight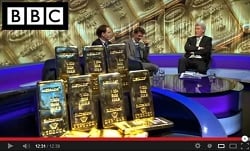 Market commentator Max Keiser (of the Keiser Report) and economist Daniel Knowles appear
with Jeremy Paxman on BBC Newsnight on Wednesday 17th April to discuss the recent gold
price falls alongside BullionByPost's 10 x 1kg Metalor gold bars, valued in excess of £300,000.
Former trader Keiser continues to back gold and argues the fundamentals of owning physical
gold have not changed claiming that the recent price dip offers individuals another great buying
opportunity, while contrastingly Knowles is pro-paper.
Click here to watch the Keiser/Knowles debate on BBC 2 Newsnight.
Aired Wednesday 17th April 2013 | Newsnight on BBC Two
---
Management Today: Gold rush brings home the bacon for bullion entrepreneur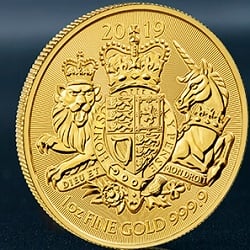 This week alone, online bullion retailer BullionByPost has received over 2,500 orders as people flock
to buy gold at bargain basement prices.
The price of gold fell to a two year low earlier this week, down 9.2 per cent to around $1,395 an ounce.
Bad news if you're holding onto loads of 'paper gold', trading the stuff electronically, but for those
selling cold hard nuggets of the stuff, it's brought about a sales boom.
Entrepeneur Rob Halliday-Stein has been inundated with orders at his online store BullionByPost.
On an average week, he processes around 600 orders and receives a few thousand visitors to his
website. This week, he has received more than 250,000 visitors and 2,500 orders, driving £5m
worth of revenue.
Read the full article on the Management Today site.
Published 19 April 2013 | Management Today
---
This Is Money: Cyprus Bailout Woes Sparks Rush on Buying Gold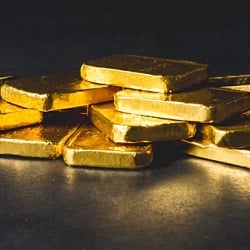 Fears about continuing economic instability across the Eurozone, exacerbated by the Cyprus
bailout, have seen demand for gold soar according to internet dealer BullionByPost.
The company, which sells and delivers bullion to customers via Royal Mail, said it had seen
weekly sales triple to more than £4 million in the past two weeks. It expects to record a
turnover of £75 million for the year to the end of April, up 40 per cent on the previous year.
The company said most of the demand has come from new customers. It also claimed to
have been 'inundated' with inquiries from people living in Cyprus wanting to buy gold. This
includes Cypriots and British expats, as well as people living in the UK but with bank accounts
in Cyprus.
Read the article on ThisIsMoney.co.uk
Published 31st March 2013 | This is Money
---
MoneyWeek: How I Struck Gold on the Internet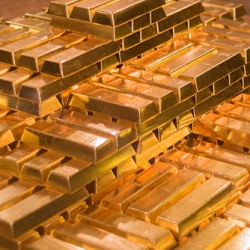 The route to becoming an online millionaire didn't quite happen as Rob Halliday-Stein planned.
In the final year of his economics degree he and a friend built a student accommodation website.
Unfortunately, the dotcom bubble burst and, instead of becoming an internet millionaire,
Halliday-Stein went to work for an opticians - Dolland & Aitchison.

There, having impressed in different departments, he was allowed to run its online business. At
the time the firm "had a website that it wasn't doing anything with", so Halliday-Stein began to
experiment. After seven successful years and now an expert in online retail, he left to help Asda
launch the internet side of its George clothing line. But just ten months into the job, Halliday
-Stein's mother died. He left the company, determined to make a fresh start. But doing what?
Published 11 March 2013 | MoneyWeek
---
Striking Gold: Rob Halliday-Stein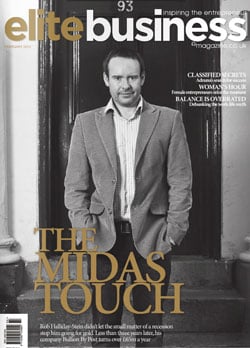 In a downturn, strong, fast-growth businesses are like gold dust: we need them if our economy is to grow and thrive. Birmingham's BullionByPost is well and truly a child of the recession.
All too often we hear about the losers of the recession; tales abound of businesses – large and
small – going to the wall. Just last month, HMV and Blockbuster, two of the high street's best-known
brands, hit the runners.
And then, every once in a while, a business emerges triumphant, like a phoenix rising from the ashes of
our once-thriving economy. BullionByPost is one such firm. The founder of the Birmingham-based
business, Rob Halliday-Stein, struck gold when he realised that the banking industry had gone to the
dogs and people were looking for other ways and means to invest their cash.
Read the full article on the Elite Business website.
Published 04 February 2013 | Elite Business Magazine
---
The Sunday Times: How I made it - Rob Halliday-Stein, Founder of BullionByPost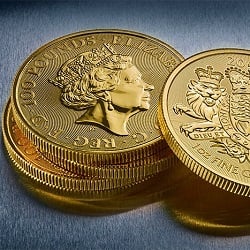 As he waited outside the office of a London bullion dealer, Rob Halliday-Stein had his big idea.
Four years ago, after his mother died, he had travelled from Birmingham to find out how he could turn
his inheritance into something he could keep hold of — GOLD.
The banking crisis was raging, and waiting with him were others wanting the safety of gold rather
than money in a bank that might go bust. All were happy to pay a 5% fee for the metal. Halliday-Stein
thought he could do it better — and cheaper.
In November 2008, he set up BullionByPost, an online gold and silver dealer. The business, which
buys bullion from traditional dealers and delivers it to customers the next day, has gone from sales of
£6m and a profit of £20,000 in its first year to a profit of £1.5m last year on sales of £55m. It is based
in Birmingham and has 12 staff.
The company has handled more than 35,000 deliveries in Britain, from a £30 silver coin to a £500,000
gold shipment. The average order is worth about £3,000.
Published 30 September 2012 | The Sunday Times
---
Management Today: Entrepreneur Q&A - Rob Halliday-Stein, Founder of BullionByPost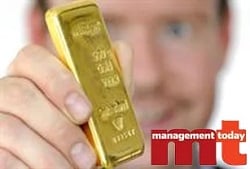 Meet the man who's shaking up the staid gold bullion industry with a user-friendly, online shop.
Rob Halliday-Stein, founder of BullionByPost, on the recession, the problem with diamonds, and
The Italian Job.
Gold is all the rage these days. Seen as a safe investment, the precious metal has spawned a raft
of businesses of the pawnbroking ilk 'We pay cash for gold!' scream advertisements. But there
is another industry quietly making a mint off the back of the new gold rush: bullion traders.
Management Today caught up with Rob Halliday-Stein, Founder & MD of BullionByPost to find out
whether all that glisters really can make you pots of gold…
Published 11 September 2012 | Management Today
---
The Sunday Telegraph: Real Wealth in Your Hands
Protecting your portfolio with physical gold could be the ultimate insurance for turbulent times: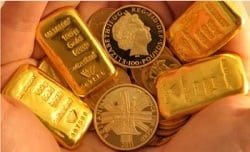 "In uncertain times, physical gold offers about as much certainty as you can get." - BullionByPost's
Rob Halliday-Stein.
The expectation of an imminent world banking collapse may be a minority view, but it is increasingly
held. On a national scale it has happened many times before, for example, in Germany, Russia and
Argentina. For private investors it poses the oldest question in the world – where is their money
really safe? And growing numbers are choosing the oldest answer: physical gold.
Published 6th November, 2011 | The Sunday Telegraph
---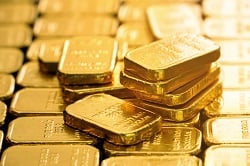 The Sunday Times: The best financial gifts to buy children this Christmas
Sales of gold coins are up 50% compared with the pre-Christmas period last year as investors
seek 'safe haven' gifts for children
Sales of gold coins in the past three months are up 50% compared with the pre-Christmas period
last year and sales of silver coins have doubled as investors seek "safe haven" gifts for children.
The price of precious metals has soared as investors have sought "hard" assets during market
uncertainty, and many predict it will rise further. Myles Zyblock at RBC Capital Markets, the investment
bank, said gold could rise to $3,800 (£2,435) an ounce within three years. It was about $1,370
(£874) an ounce last week — a 25% rise since the start of the year.
Simon James at MoneySuperMarket, the comparison website, said: "With households having to
tighten belts, a gift that also offers some financial benefit is likely to be well received this Christmas."
Published 28 November 2010 | The Sunday Times