SALE: 3% off everything*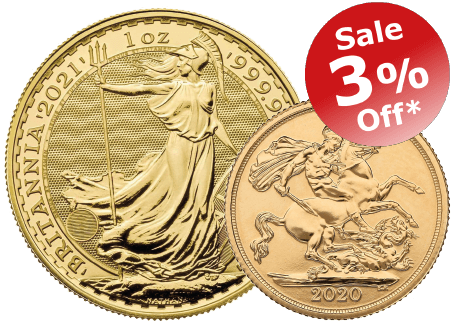 Prices cut on thousands of products. All orders include free insured delivery.
Shop Gold Coins
How To Buy Gold
The ultimate guide to investing in Gold

Read Investment Guide
How to Buy
---
Buying VAT free silver for storage is safe and easy at BullionByPost with our simple 8 step process.
Step 1
Register
Create your account in 30 seconds using your residential address.
Register Now

Step 2
Add to Basket
Shop via our VAT Free silver category list. Add products to your basket by clicking the 'Buy' button.

Step 3
Select Payment Option
Select 1 of 4 payment options .
Options include: Debit & Credit card, Bank Transfer.

Credit Cards accepted for payments up to £5,000.
Debit Cards accepted for payments up to £30,000.
Bank Transfers accepted for all order values.
Call 0121 634 8060 to place orders over £30,000.
View our range of payment options and accepted cards .

Step 4
Lock Prices & Confirm
Review your order, when happy lock your price by clicking
'Lock Prices & Buy Now' . You then have 5 minutes to click 'Place Order' to confirm.

Once confirmed, you have committed to buying at the locked price. You will receive a confirmation email with your Order Number and our Bank Details so you can make payment if you have not already paid by card.

Step 5
Pay for Bullion
Pay for your VAT Free silver products. When we receive your cleared funds we will send a confirmation email and confirm you goods are securely vaulted with Loomis in Switzerland.

Step 6
Set up Direct Debit for Storage
Click the ' VAT Free Storage Payment Set Up' button to set up your Direct Debit.
View our VAT Free silver storage fees

Firstly, confirm you hold a UK Bank/Building Society Account by ticking 'Yes' .
Confirm you can authorise debits from this Account by ticking 'Yes' .
Complete your Direct Debit instruction by entering your Account Holder Name , Sort Code and Bank Account Number and clicking the 'Next' button.

Step 7
Confirm Direct Debit
Confirm your details are correct by clicking the 'Confirm Direct Debit' button.
If not, click the 'Amend Direct Debit' button and re-enter details.

If you are unable to complete the Direct Debit instruction online you will be sent a paper form in the post to complete and return.

Step 8
Receive Storage Pack
Following receipt of your funds for the metal a Storage Account Pack will be posted to you.

This pack will include a welcome letter with your Storage Account Card , Direct Debit form (if applicable), the Linked Bank Account and Linked Address form (for completion and return to us), Storage Charges Information Sheet, FAQs and Terms and Conditions.