Scottsdale Mint
---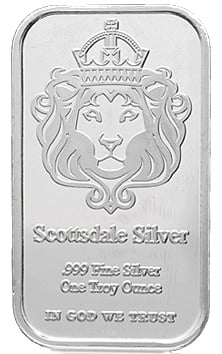 The Scottsdale Mint are silver specialists. Operating out of Scottsdale, near Phoenix, Arizona,
the company refines silver from all over the world.
Scottsdale also sell a modest range of gold and silver bullion, though their reclamation and
refining work is their primary service.
.
What do we sell?
Our stock of Scottsdale silver is limited but we have strong demand for the 1oz stackable
silver bullion bars and the 2oz silver stackable rounds, as well as larger 100g and 10oz
silver bars for bulk investments.
To see our selection of Scottsdale silver, click here.
.
Background:
The Scottsdale Mint was founded in 2008 by Josh Phair (president of Scottsdale Mint). His
work in mining, refining, and bullion led him to believe there was a gap in the market for a
company - this company - to fill that would produce consumer bullion.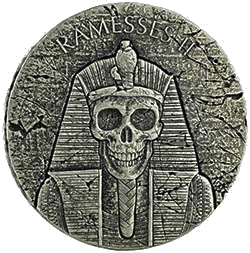 In the past decade the company has gone from strength to strength, acquiring a division of
investment metal from Materion in 2012. One year later and they were chosen to produce
legal tender bullion coins for the Island Nation of Niue. Fast forward to 2016 and five more
nations signed up with Scottsdale for their national currencies.
Presently Scottsdale collaborate with German refiners Heraeus to produce small size gold
bars, as well as turning their hand at commemorative coins and special interest sets, such
as the Egyptian Relic Series for the Republic of Chad, and the high value / limited edition
Norse Gods series, featuring Thor.
Click here to see the Egyptian Relic Series, on sale at BullionByPost.
.
Quality:
The Scottsdale Mint follow American Society for Testing and Materials (ASTM) standards
to ensure the quality of their products.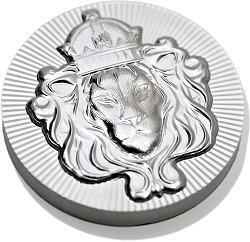 .
Reclaimed/Recycled Metal:
Scottsdale boast an impressive record of environmental responsibility thanks to their expert silver
reclamation work. The Mint can recover silver from photography and manufacturing and recycle
it into bullion grade silver. Scottsdale refine approximately 1,000,000 ounces of silver each week.
.
.
.
.
---