---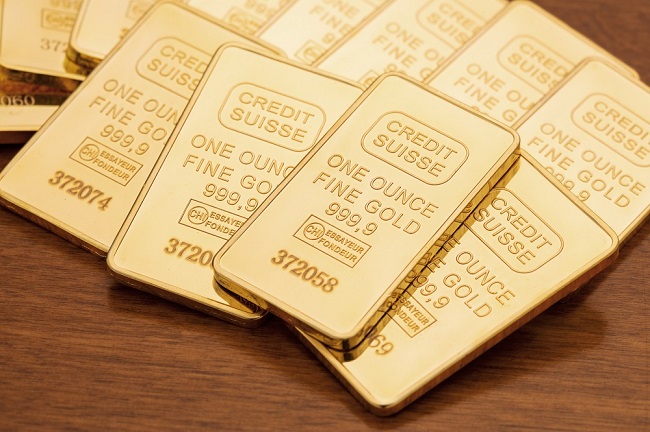 The price of gold yesterday hit its highest level in US Dollars since October 2012, peaking at $1,779 per ounce late morning, with safe haven demand for both physical gold and ETFs keeping the precious metal price high.
"There is a lot of uncertainty and a lot of tension in the world.
That's a very positive environment for the gold"

Gervaise Heddle, chief executive of Greatland Gold, speaking to the Financial Times
Last Friday the World Gold Council reported a huge surge in ETF purchases, with 27.3 tonnes or 974,000 ounces worth of gold bought. This equates to over $1.7 billion worth of gold-backed purchases by investors in a single trading session, and the IMF is today warning that those investing as part of the latest stock market rally might bit hit hardest if central bank stimulus slows or stops.
Speaking to Reuters, economist John Sharma from the National Australia Bank said: "Gold prices continue to be supported by the increase in virus cases globally, raising doubts about the nature of the economic recovery in progress".
Demand from gold is currently stemming from economic difficulties, with central banks printing money and reducing interest rates to record lows to try and sustain businesses and trading during the Covid-19 pandemic. Safe haven demand has benefited both gold and Treasury bonds, but with bond yields now negative in many cases, investors are steadily moving across to gold to continue their pursuit of wealth protection.
The price of gold per ounce for the past decade in US Dollars.
Lisa Shalett, Chief Investment Officer for Wealth Management at Morgan Stanley, spoke to Gulf Today, expanded on the money printing issue and why it has driven the gold price in Dollar terms. "Our view is that the weight of monetary supply, expansion, is going to ultimately be debasing to the dollar, and the Fed commitments, which are anchoring real rates, make the case for gold pretty sturdy".
A recent report from the Perth Mint showed that market data between 1971 and 2019 revealed a rise in the gold price of more than 20%, on average, when real interest rates were 2% or lower. Given the situation investors and consumers find themselves in now, it's hard not to believe that similar gains for gold are to come – and coincidentally the Reuters news agency reported that nine private banks they spoke to, who are collectively responsible for over $6 trillion in assets, are advising clients to buy gold.
Gold has since fallen back to $1,763.36, but the Dow Jones is currently down almost 1% this afternoon – its lowest levels for a fortnight – following selloffs in the face of continued growth of coronavirus cases in the United States, as well as higher-than-expected unemployment claims.