---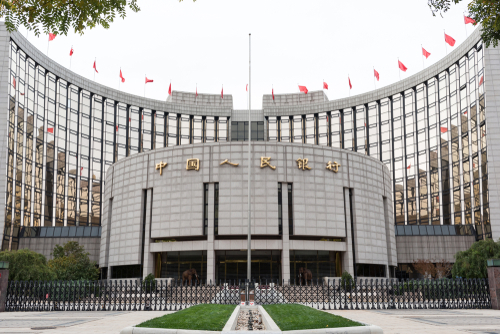 The headquarters of the People's Bank of China in Beijing.
China has added to its national gold reserves for the fourth consecutive month according to the latest figures issued by the People's Bank of China. Monthly figures from the bank disclosed an additional 11.2 tonnes had been bought by the Chinese government – 360,000 troy ounces of gold bullion.
The PBoC, as the country's central bank, is responsible for the holding and safeguarding of China's bullion reserves, and the nation's current total sits at 60.62 million troy ounces (1,885.49 tonnes).
China had not officially added to its gold reserves between October 2016 and December 2018 and had only issued four updates to its gold holdings between 2000 and 2015.
.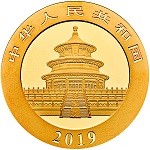 China's growing national gold reserves:
+ 360,000 ounces / 11.2 tonnes since February

+ 679,988 ounces / 21.15 tonnes since January

+ 1,059,367 ounces / 32.95 tonnes since December

+ 1,379,267 ounces / 42.9 tonnes since November
.
Last November the Chinese gold reserves stood at 59.24 million ounces (1,842.6 tonnes). Each month since then has seen the reserves grow; by 9.95 tonnes last December, 11.8 tonnes in January, 9.95 tonnes again in February, and 11.2 tonnes last month. Based on this pattern, China should add another 9.95 tonnes this month, which would put the reserves at 60.94 million troy ounces (1,895.44 tonnes).
China is the largest global consumer of gold and has been for the past six years. Newspaper China Daily reports that gold consumption in the Asian nation was over 1,151 tonnes last year – a gain of 5.73% compared to 2017.
China is also officially the world's top gold producer, based on World Gold Council figures from 2017. These figures are due to be updated for 2018 in the coming days, but it is unlikely China will be surpassed by Australia, Russia or Canada.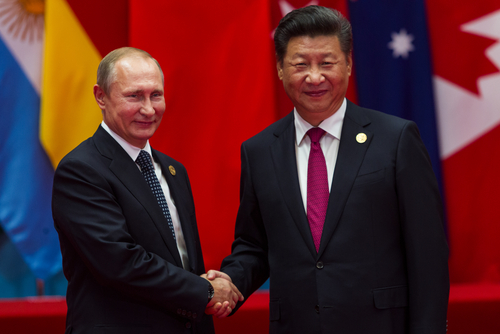 Presidents Putin and Xi Jinping, meeting back in 2016
One area where Russia is superior to China, however, is gold reserve growth. Despite China's sudden appetite for investing in additional gold reserves, Russia – especially under President Putin – has long had a policy of weaning itself off the US Dollar. Russia added an impressive 274 tonnes of gold to its holdings last year. China's current rate of bullion buying is only half as fast and, given that Russia reportedly added one million ounces to its reserves in February (31.10 tonnes), it seems that the pace of Russian reserve investment is growing even faster.