£3.3 million of gold seized in election fraud crackdown by Indian authorities
---
2019-04-15T15:38:31 Liam Sheasby, News Editor
15 Apr 2019, 3:38 p.m.
---
The Indian government's crackdown on election fraud resulted in a cumulative seizure of 107 kg of gold last month - gold intended to bribe voters, with a value of 300 million Rupees or £3.3 million.
As of yesterday, the Electoral Commission had seized £278.4 million of goods total in the month since the General Election was announced – a figure that far dwarfs the £131.1 million total for the entirety of the last Indian elections in 2014.
.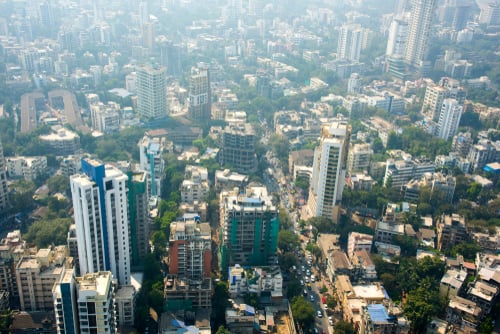 A cityscape of Mumbai, India
.
Corruption:
India suffers from a problem of vote-buying, with political parties bribing voters rather than other groups bribing an MP or their party. The Reuters news agency has been reporting on the Electoral Commission's work to install highway checkpoints designed to randomly stop and search vehicles; to prevent goods (liquor and drugs), gold (bullion and jewellery) and large quantities of cash from being transported.
The seized gold was on its way into Mumbai, the most populated city in India, but was stopped by the Directorate of Revenue Intelligence, who have been working with the Election Commission to prevent bribery.
The response has been an increase in gold imports through the national banks, but demand is down. Part of the reason is that India has a cash limit of 50,000 Rupees allowed on a person at any time, which equates to $722. This is enough for a small investment in gold but in reality, it would buy little over half an ounce of gold – not enough for gold investors and jewellery traders.
.
The Grey Market:
India currently has an import duty on gold of 10%, which it introduced back in August 2013. This is because India's own gold industry was suffering at the expense of cheaper, foreign gold. LBMA-approved refineries are already well established in Europe, America and parts of Asia, but India is currently trying to get several of its own refineries approved – an achievement which will significantly boost domestic supply and demand.
This import duty led to a grey market, where people smuggle gold from places such as the UK and Germany back to India and sell the items for cash. This not only avoids the 10% import duty but also the 3% sales tax on bullion that was introduced in 2017.
The World Gold Council put the figure of gold smuggled into India at around 95 tonnes in 2018, though Indian ministries – such as the Association of Gold Refineries and Mints – believes this figure is at least twice as large.
.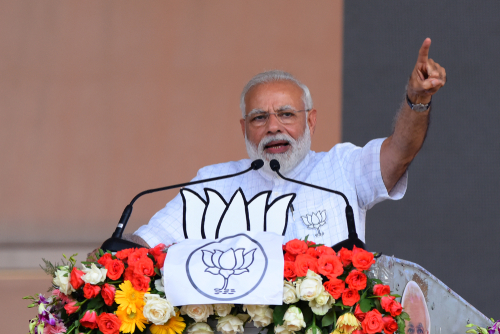 Prime Minister Narendra Modi at an election campaign rally on April 3rd in Kolkata, West Bengal.
.
General Election:
Due to the sheer size of India as a country, there are seven different election voting phases. Different states and provinces, and the constituencies within, will vote at different times:
Phase 1 - 11th Apr (91 constituencies)
Phase 2 - 18th April (97 constituencies)
Phase 3 - 23rd April (115 constituencies)
Phase 4 - 29th April (71 constituencies)
Phase 5 - 6th May (51 constituencies)
Phase 6 - 12th May (59 constituencies)
Phase 7 - 19th May (59 constituencies)
General Elections run in a First Past the Post (FPTP) system, like Britain. The election results will be counted and announced to the public on May 23rd. Prime Minister Narendra Modi, leader of the Bharatiya Janata Party (Indian People's Party) is the favourite to win the campaign, earning a second term in office, while Rahul Gandhi and the Indian National Congress are expected to come a distant second.