Gold price rising again as US-China trade war heats up
---
2019-08-23T17:27:34 Liam Sheasby, News Editor
23 Aug 2019, 5:27 p.m.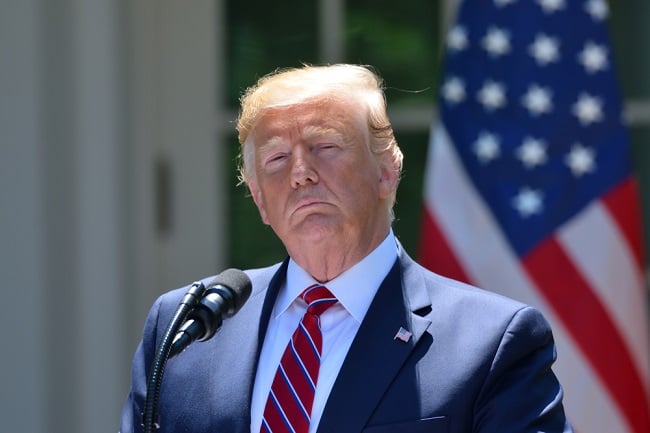 After a calm week for investors, this afternoon has seen a flurry of movement centred around the US-China trade war. Stock markets had recovered the majority of their recent losses this week, as tensions between China and the United States looked to have eased slightly.
All eyes were on this afternoon's speech by Federal Reserve chair Jerome Powell, but China jumped in just before US markets opened, with a batch of tariffs on $75 billion of American goods. Markets reacted slightly, and seemed reassured by Powell's speech.
The Fed chair stated that the US economy remained 'largely favourable' but was at risk from a number of factors: the newly announced Chinese tariffs, economic slowdown in Germany, growing possibility of no-deal Brexit, and rising tensions in Hong Kong. Powell's confidence kept investors happy, but the calm was short-lived.
It wasn't long before President Donald Trump took to Twitter, continuing his longstanding criticism of the Fed and going so far as to question whether Powell or Chinese President Xi Jinping was the greater enemy to the US economy.
....My only question is, who is our bigger enemy, Jay Powell or Chairman Xi?

— Donald J. Trump (@realDonaldTrump) August 23, 2019
To make matters worse, Trump then turned his anger towards China's earlier announcement of tariffs. In a thread of furious tweets, Trump demanded that US companies leave China, before stating that "We don't need China and, frankly, would be far better off without them".
The market response was a downturn, with the Dow Jones, Nasdaq and S&P 500 down 1.61%, 2.10%, and 1.75% respectively in response to President Trump's non-binding declaration that US firms should "return home".
Trump also promised that he would "be responding to China's tariffs this afternoon". The gold price shot up to $1,529 per ounce (a 1.82% gain) on the back of the news and, with the aforementioned response from Trump still to come later, there could be plenty of room for more gains to be made today.
The gold price today in US Dollars per ounce.