---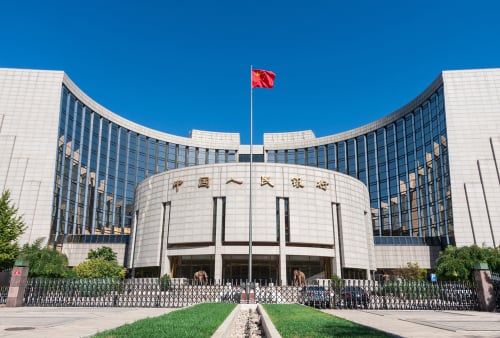 The People's Bank of China has reported its second month of gold buying, increasing its bullion reserves to 59.94 million troy ounces or 1,864.34 tonnes as of the end of January.
China's central bank had previously not added to its national gold reserves since October 2016 when it joined a limited-member United Nations monetary committee, but it resumed gold buying as of last December, bumping up its reserves from 1872 tonnes to 1852.52.
The World Gold Council reported that China was the world's largest market for investment gold last year, buying 304.2 tonnes of the precious metal. This was a drop of 1% on 2017, but considered a strong performance considering the intense pressure from the US tariffs on Chinese exports stateside. The strain of the US/China trade war was evident in the weaker H1 performance for gold buying last year at 146.8 tonnes, in contrast with the 157.4 tonnes in the second half of the year – including a weak final quarter. Demand was driven in Q3 with a price drop to RMB 262/g, or RMB 8148 /oz.
A recent internal note from Goldman Sachs said: "We expect elevated geopolitical tensions and less pressure on emerging market currencies to keep gold purchases at 650 tonnes in 2019.
"Between 2009 and 2015 China has bought on average 100 tonnes of gold per annum. Tensions between the US and China could remain high in the coming years. In the experience of Turkey and Russia, both countries increased their gold purchases following rising tensions with the US."
Gold jewellery also performed well, up 3% from 651.2 tonnes in 2017 to 672.5 in 2018, and China has shown strong interest in gold since the national ban on public gold buying was lifted in the early 2000s. Since then the country has been one of the foremost buyers of the yellow metal and is currently the world's number one producer thanks to its combined projects at home and elsewhere in the world – in particular in Africa.