---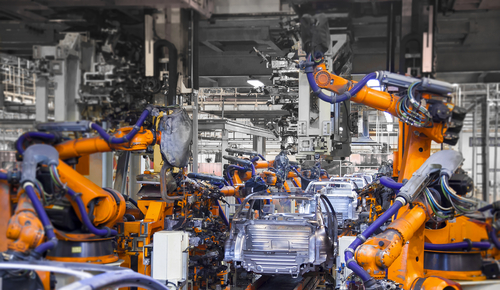 The UK economy is at a six-month low for economic growth after new statistics published on Friday showed a 0.8% reduction in growth for manufacturing – with car production the biggest sector hit.
Between September and November, the UK economy grew by 0.3%, but this is down compared to August to October, during which period growth was at 0.4%. The services sector offered some resistance to the downturn but less investment in the UK through Brexit fears and the wider issue of the US/China trade war have meant a slowdown for British firms.
The head of national accounts for the Office of National Statistics, Rob Kent-Smith, said in a statement: "Growth in the UK economy continued to slow in the three months to November 2018 after performing more strongly through the middle of the year. Accountancy and housebuilding again grew but a number of other areas were sluggish.
"Manufacturing saw a steep decline, with car production and the often-erratic pharmaceutical industry both performing poorly."
The news comes as Jaguar Land Rover announced plans to cut 4,500 jobs worldwide, with the majority of job losses expected to hit the UK. The company cited Brexit, lower demand from China, and the lack of interest in diesel vehicles as the reason behind the company's reduction in sales and the subsequent wider decline in UK car production – down 2.4% in the past three months.
News out from China today doesn't help matters either; Chinese imports shrunk by 7.6% year-on-year for 2018, with a 4.4% reduction in exports too. The US/China trade war is heavily to blame but slowing global demand after a strong period of growth is also being highlighted as a major factor.
The knock-on effect of China's slowdown is the Eurozone struggling to perform, with a 1.7% reduction in industrial production for November. This was lower than predicted, and 3.3% lower than November 2017.
Something happened to the global economy in Q4 #1: Euro area industrial production fell by 1.7% in November, down 3.3% y/y. pic.twitter.com/RbGDznRMw1

— Teis Knuthsen (@TeisKnuthsen) 14 January 2019
The last decline of such magnitude was in February 2016, and the result is a swift drop for European stock markets: the FTSE 100 is down 0.96%, Germany's DAX is down 0.5%, France's CAC 40 is down 0.63%, and Italy's FTSE MIB is down 0.97%.