---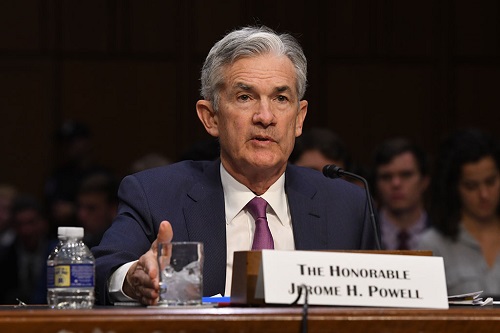 The US Federal Reserve announced last night that interest rates would remain between 2.25% and 2.5%, with the Fed preparing for a slower year of economic growth in America. The Fed raised rates four times in 2018 and had forecast a further two in 2019, but not analysts aren't so confident.
Speaking to reporters yesterday evening, Jerome Powell – Chairman of the Fed, said: "Over the past few months, we've seen some crosscurrents and conflicting signals about the outlook. We believe we can best support the economy by being patient before making any future adjustment to policy."
In response to the Fed's announcement the US stock markets all made gains, with the Nasdaq gaining 2.2%, the Dow Jones climbing by 1.8%, and the larger S&P 500 gaining 1.6% share value. Similar gains were made last Friday (Jan 25) when the Dollar fell from a three-week high in preparation for a conservative Federal Reserve statement but stocks experienced a drop in demand amid investor caution earlier this week.
The Fed – and particularly Chairman Powell – have been under pressure from President Trump within the last year. Trump has been unusually vocal about his opposition to the interest rate rises, which have in turn boosted the Dollar's strength and made US exports more expensive. Normally a president would not pass comment about the independent Federal Reserve, but Trump went so far as to even suggest firing Powell in December – a move that he has no legal power to achieve and one that has upset investors, with concerns over political interference in an independent body.
The only problem our economy has is the Fed. They don't have a feel for the Market, they don't understand necessary Trade Wars or Strong Dollars or even Democrat Shutdowns over Borders. The Fed is like a powerful golfer who can't score because he has no touch - he can't putt!

— Donald J. Trump (@realDonaldTrump) December 24, 2018
The upside of the strong Dollar has been a surge in foreign investment into the American economy and stock markets, but the forecast for economic slowdowns could see that investment fade away.
You can watch the highlights of Jerome Powell's statement courtesy of the Federal Reserve's YouTube channel: