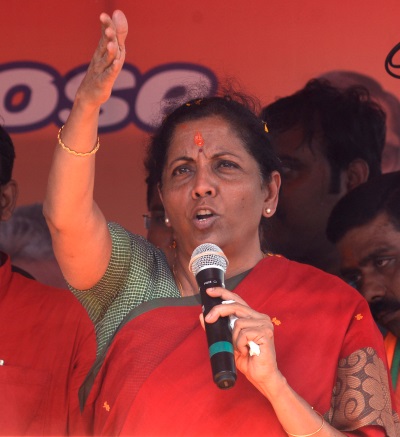 The Indian government has increased the import duty on gold from 10% to 12.5% this week, in an attempt to address the nation's deficit. Gold is the second largest import in value terms, behind fuel, making it an easy target for taxation.
Finance Minister Nirmala Sitharaman (pictured above) targeted what the government describes as 'non-essential imports' in her budget speech, with the intention that Indians will buy domestically rather than import. The last time that import taxes were raised, however, was in 2013. Gold demand – particularly for jewellery – took a sharp hit and, given the ongoing international trade tariff issues with the United States, this move could be more damaging to the Indian economy than the revenue the increased tax raises.
The move may also inspire a greater amount of smuggling into the country; something that Revenue Secretary Ajay Bhushan Pandey described as a problem for the enforcement agencies.
Gold hit a record-high in Rupees last month, peaking at 99,666 rupees per ounce.