---
Gold sampling at a decommissioned Welsh mining site have proved to be 'very significant' according to Alba Mineral Resources, who own the Clogau St David mine in the Dolgellau mining belt, North Wales.
The Dolgellau gold belt, circled in red. Image courtesy of Google Maps.
The Clogau Gold Mine has historically produced 80,000 ounces of gold and, as of last July, is 90% owned by Alba. The group has a permit for investigation purposes, and geologists have been assessing the area for signs of gold.
Data produced for shareholders and published on Monday shows that 525 soil samples have been taken in and around the Clogau mine within the past month. The samples in turn have shown that the grading of the gold is significantly better than that previously mined at the site. The company was also excited to reveal that the gold found was in areas not associated with the historic mine workings.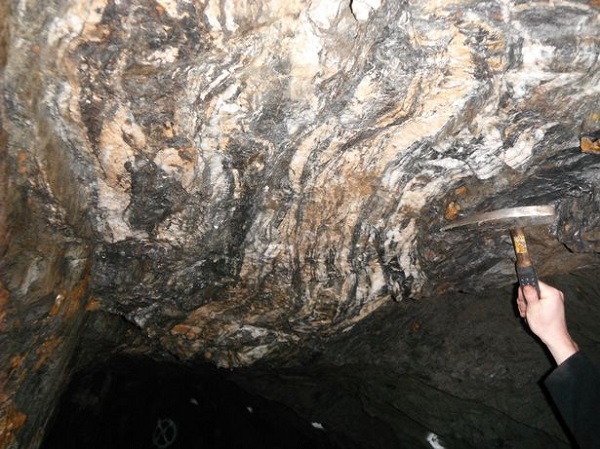 Photo courtesy of Alba Mineral Resources
Alba's Chief Executive George Frangeskides said in the statement: "These results are really exciting. We have identified multiple gold anomalies along an expanding strike extent of the Dolgellau Gold Belt, with some of those anomalies occurring in areas where there are no significant historic mine workings. This is potentially very significant, in that it supports what we have been saying since the beginning of our involvement at Clogau, which is that the Dolgellau Gold Belt is a vastly under-explored region, and as such there is a strong possibility of unearthing significant new areas of gold mineralisation, as well as potential extensions to the areas of previously exploited high-grade mineralisation."
Geologists for Alba Mineral Resources have sampled four of the seven mile Dolgellau mining belt and intend to finish a programme of 1,200 samples within the next month. Already workers have been brought in to the Clogau mine this week to begin rehabilitation work on the upper level, known as Ty'n y Cornel. Their task is to rebuild and reinforce the tunnelling connecting the upper level and the lower level – Llechfraith Adit. The work will also mean ladder linking, fencing, and fixing flooring along the 60-metre tunnel which, according to former miners, is near-vertical.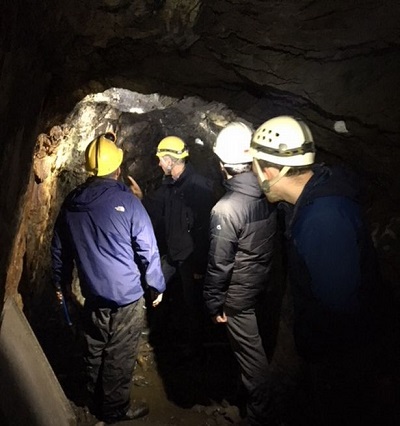 Photo courtesy of Alba Mineral Resources
Exploration is allowed under their existing permit but any further work requires approval of the Snowdonia National Park Authority, though Frangeskides confirmed the firm had put in the pre-application as a precursor to a full planning application later this year.
Click here to read about the Parys Mountain gold mine site in Anglesey in our article from last December, or you can read the official Alba Mineral Resources press release here.
.
Below you can see an interview between Alba Mineral's CEO George Frangeskides and Proactive Investors: