---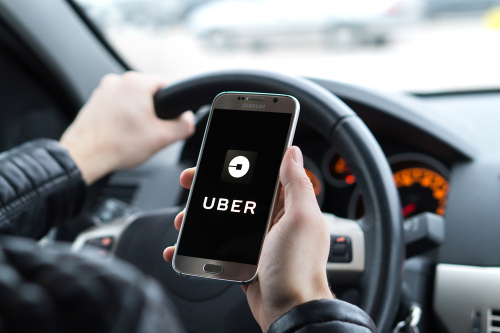 Taxi company Uber suffered a beating last week as it launched its IPO on the New York Stock Exchange, losing $618 million in its first ever session. The company, valued at $97 billion earlier this year, registered the biggest ever Dollar losses for an IPO launch.
The ride-hailing firm had a more modest launch valuation of $82 billion, with shares to list at $45 apiece, but the company quickly saw its share price drop to $41.57 – a drop of 7.6% that puts Uber's first day trading results as the ninth worst of all time.
Rolfe Winkler of the Wall Street Journal broke the sums down in this tweet:
.@Uber is the worst performing IPO ever in terms of total dollars lost on day 1 by investors that bought. 180m shares * -$3.43 = $617m loss. Number 2 was Verizon spin-off Genuity in 2000, $277m loss. [Source: Jay Ritter, UF]

— Rolfe Winkler (@RolfeWinkler) May 10, 2019
There was a glimmer of hope for Uber in the fact that the company raised $8.1 billion during the first day's trading, but investor confidence is shot at the moment with the revival of US/China tensions, and market stability is not favourable.
Investors are also worried about Uber's lack of profits; the company has been operating since 2009 and yet has never made a profit, losing $9 billion in the process. Rivals Lyft are also loss-making, with the competition for the cheapest fares benefiting consumers but hitting the pockets of investors, and with Google's Waymo to be introduced in the not-too-distant future, market conditions are only going to get tougher.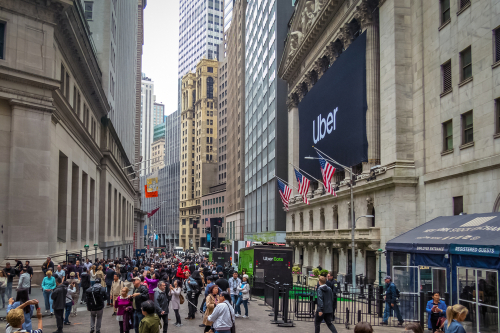 Uber's banner on the front of the New York Stock Exchange on Wall Street.
Uber's lowered valuation spared even more misery, but some market analysts feel the $80-82 billion valuation was still too high given the lack of profitability and the IPO losses were inevitable. Uber CEO Dara Khosrowshahi said in response that people should judge Uber over the next 3, 5 or 10 years, and not just off day one.