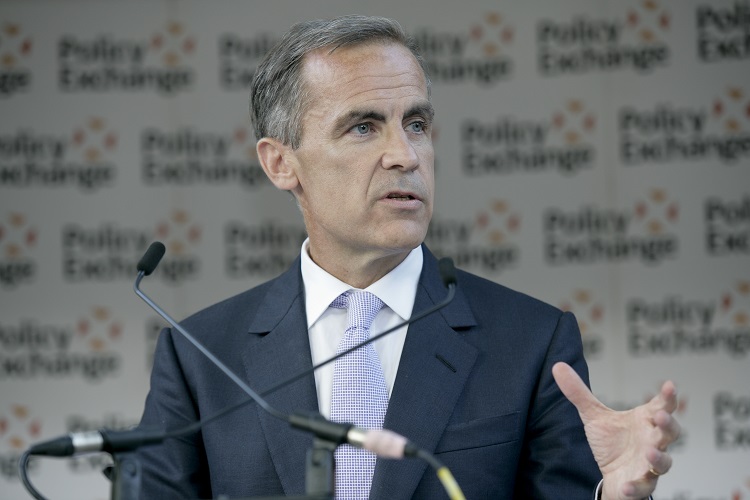 The Bank of England has published fresh data on the forecast for the UK economy's performance for 2020, revising August's prediction for next year down by 1%.
The pound fell by half a cent against the US Dollar as Bank of England governor Mark Carney said that the "global picture has darkened" and warned of the twin dangers of low growth and low inflation.
Interest rates have been kept at 0.75%, but growth is expected to be just 1% this year and 1.6% next year – down from the much bolder prediction of 2.6%. Growth is expected to rise to 1.8% in 2021 and 2.1% in 2022, though figures are likely to change depending on the degree of Brexit the UK pursues.
Mr Carney told reporters that to the idea of improved global growth and Brexit progress "are assumed in the MPC's latest projections; neither is assured".
In a surprise to many, the BoE's Monetary Policy Committee (MPC) was not unanimous in its decision to keep interest rates the same, with Jonathan Haskel and Michael Saunders – both government-appointed experts – voting in favour of a rate cut.
The vote was the first split since June 2018, but the rebellious votes have suggested to outsiders that there are growing concerns for Britain's economic wellbeing and that rate cuts might be needed sooner rather than later. This is more likely to be a move pursued in February, given the UK general election is imminent, Christmas retail activity, and the Brexit deadline in January.
You can watch the full press conference via the official Bank of England youtube account below: