Following months of economic turmoil, Lebanon is on the brink of financial collapse, and civil unrest has now ground the country to a halt.
National debt in Lebanon has been growing significantly in recent years, increasing by 33% since 2014. It's debt to GDP ratio makes it the third most indebted nation as of last month, and things have come to a head since.
A lack of dollars in the banking system has resulted in shortages of basic goods like fuel and medicine; sparking public demonstrations outside government buildings, and Lebanon's central bank in Beirut.
Lebanon's banks closed for two weeks in October, in an attempt to reduce the risk of people rushing to withdraw their money. After briefly reopening, violence against staff resulted in further closures due to strikes, with customers threatening bank staff with guns to try and get their money out. The banks have since reopened, but have put heavy restrictions on cash withdrawals, and additional security staff to help enforce them.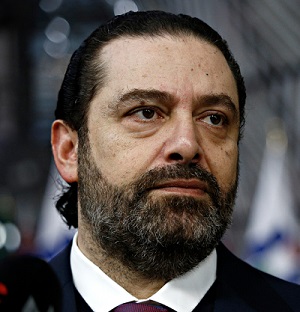 Lebanon's former PM - Saad Hariri
Lebanon's Prime Minister Saad Hariri resigned at the end of October, claiming he wanted to help the country's "dignity and safety". The move however has done little to help though, and the country remains mired in political unrest. Youth unemployment has risen to 34%, with thousands of employees accepting half-salaries just to stay on payroll. Businesses across the country have collapsed, and there is little hope in sight.
Protesters are demanding the resignation of the government in full, and many are buying safes to store cash in. Trust in the both the government and banking sector has been all but destroyed, and until new leadership takes over – one which has the support of the people – little can even be done to try and turn things around.